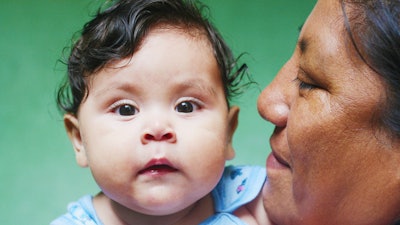 The CareQuest Institute of Oral Health has released a report urging U.S. states to extend Medicaid postpartum oral health coverage from 60 days to 12 months.
The institute's recommendation is intended to reduce racial disparities in oral healthcare, said CareQuest CEO and President Dr. Myechia Minter-Jordan in a statement.
"Expanding the breadth and duration of Medicaid coverage for pregnant people, including preventive care and oral health care, is an essential part of the fight to improve health outcomes -- especially for Black mothers and families experiencing the most severe adverse maternal outcomes in the U.S." Minter-Jordan noted. "By strengthening these benefits, state Medicaid programs across the country have an opportunity to show that health care is a human right and bring us closer to real health equity."
The report, "The Role of Medicaid Adult Dental Benefits During Pregnancy and Postpartum," urges U.S. states to provide Medicaid dental benefits to all adults. Currently, 47 states do not offer benefits "sufficient to maintain optimal oral health," according to CareQuest.
The institute released a related report that describes the state of U.S. maternal and infant health, noting that Black and American Indian/Alaska Native women are 2.9 and 2.5 times, respectively, more likely to die from pregnancy-related causes than non-Hispanic white women. Further, U.S. infants born to Black and American Indian/Alaska Native women are 62% more likely to be preterm than those born to white women.
Poor oral health during pregnancy is linked to adverse outcomes such as preeclampsia, preterm birth, and low birth weights, CareQuest said.