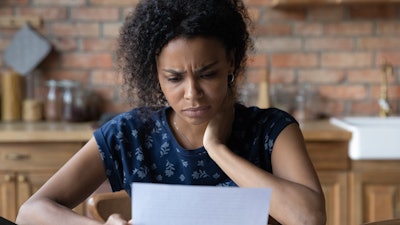 Roughly 68.5 million U.S. adults are without dental insurance, according to a report released on September 6 by the nonprofit CareQuest Institute for Oral Health.
The report comprises data collected from the third annual State of Oral Health Equity in America (SOHEA) survey. The report also showed that the number of U.S. adults without dental coverage could rise significantly by the end of 2023 due to additional household members losing coverage and the Medicaid redetermination process.
The report disclosed that an additional 8.9 million household members may have lost dental insurance in the last year due to loss of coverage in a household, as many family and household members receive dental coverage through a single member of the household. Further, there are about 14 million U.S. adults who may lose their Medicaid dental insurance coverage with the expiration of the public health emergency. All told, as many as 91.4 million individuals will be without dental insurance by the end of this calendar year.
The 2023 survey results also detailed the oral health challenges faced by U.S. adults, including that:
The portion of the U.S. population without dental insurance (27%) is nearly three times as high as those without health insurance (9.3%).


Adults living in rural areas (34%) were more likely to lack dental insurance compared to adults living in suburban (24%) or urban (29%) areas.


Hispanic individuals were twice as likely to have lost dental insurance in the last year compared with white non-Hispanic individuals.


About one-third of Medicare and Medicaid participants do not have dental coverage.


Adults with lower incomes were significantly more likely than those with higher incomes to report cost as a barrier to seeing a dentist in the last two years.
The institute's survey findings come from a final sample size of 5,240 adults. The survey was administered by the National Opinion Research Center at the University of Chicago as part of the AmeriSpeak panel.