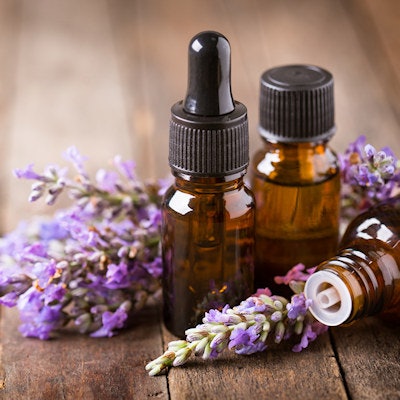 When Dr. Merve Benli, PhD, and her fellow researchers began looking into aromatherapy massage as a new treatment for temporomandibular joint and muscle disorders (TMJDs), they admittedly were skeptical. Then they saw it worked.
Administering aromatherapy massage with lavender oil reduced the pain in patients diagnosed with myogenous temporomandibular disorders, said Benli of the department of prosthodontics at Istanbul University in Turkey.
"This study is the first to try lavender aromatherapy in these kinds of patients and achieve effective results," she said of the study published September 5 in Cranio.
Complex to manage
TMJDs affect up to 12% of the population, according to the National Institute of Dental and Craniofacial Research. Twice as many women than men have these disorders, and they also disproportionately affect younger people. Though common, TMJDs can be difficult to manage due to the abundance of treatment options, including surgery, occlusal adjustment, and cognitive behavioral therapy. Many treatments also are invasive and time-consuming.
It has been suggested that massage therapy, which activates the pain gate mechanism and stimulates the parasympathetic center and reestablishes muscular strength and flexibility, may be an effective treatment option. It also improves local blood circulation and the production of endogenous opioids that decrease pain perception, resulting in relaxing effects. Aromatherapy massage with lavender oil, which is known to have antiseptic, sedative, circulation-stimulating, and cell regenerative effects, has been shown to reduce neuropathic, rheumatic arthritis, and terminal cancer-related pain. This makes the treatment an interesting option for managing TMJDs. However, until now, it's been poorly studied for these disorders.
The sessions
The researchers divided patients into three groups. The first group received aromatherapy massage with lavender oil from a specialist physiotherapist, the second received a massage with a placebo sweet almond oil, and the third was told the symptoms would be monitored for a year and could then receive treatment. The first two groups were given two 50-minute massages per week for eight weeks. The intraoral, myofascial, and related areas were massaged during the sessions with either the lavender or sweet almond oil, depending on the group. For each patient during each session, 6 mL of essential oil was used. All patients were evaluated prior to the intervention, immediately after, and two months later, according to the authors.
Significant relief
Prior to the aromatherapy intervention, patients had pain-intensity visual analog scale values between 6 and 9. Immediately after they received treatment, their pain intensity values were between 1 and 3. At the two-month follow-up visit, their pain levels remained between 1 and 3. Those who were given massages with sweet almond oil did not experience as much pain relief. Their pain levels started between 6 and 9 and fell to between 3 and 5 immediately after treatment and remained at that intensity after two months.
The study did have some limitations; for example, most of the patients were women, the follow-up period was short, and there was no characterization of the degree of disease, according to the authors.
Promising for other conditions
More studies are needed to understand the potential of aromatherapy massage with lavender oil, as well as to gather more information about how aromatherapy massage can help other types of disorders, such as disk derangements, Benli said.
"Due to its analgesic and anti-inflammatory effect, I also expect this treatment to work with other temporomandibular disorders," she added.