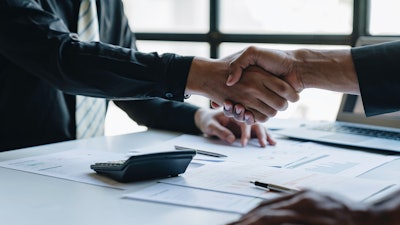 Regenerative care company Carmell has completed its multimillion-dollar merger with Axolotl Biologix and will narrow its focus to dental bone and skin healing.
Following the finalization of the merger, Carmell announced that the following changes were effective as of September 1:
A milestone payment of $8 million to Axolotl has been rescheduled to August 31, 2024.


The company will narrow its focus on programs in aesthetics that have shorter paths to commercialization, specifically in skin rejuvenation and dental bone healing.


Rajiv Shukla, executive chairman of Carmell, will serve as chairman and CEO.


Randy Hubbell will step down as CEO and serve as an adviser to Shukla. He joins Josh Sandberg, the former CEO of Axolotl, who is serving in a similar role.


Three members of Carmell's board of directors will step down and be replaced by candidates with backgrounds in dental bone and skin healing.
Carmell, which sells a human amnion allograft that can be used for healing dental, endodontic, oral maxillofacial, and periodontal regenerative procedures, as well as vascular ulcers and diabetic foot ulcers, is projected to save nearly $3 million per year. Savings will be achieved through several measures, including the termination of some executives serving as part-time consultants and full-time employees in noncore areas or overlapping business functions, according to Carmell.