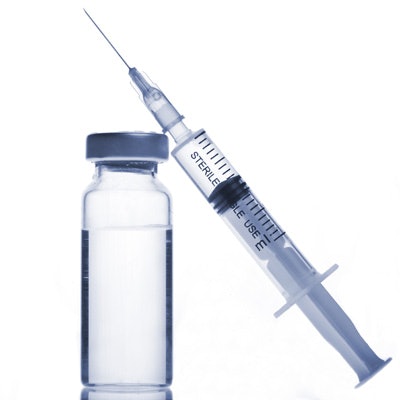 Teeth grinding during sleep is fairly common, but dentists typically can't do much to help patients. Enter Botox, a neurotoxin that temporarily paralyzes muscles and is used to treat movement disorders and migraines. Researchers investigated whether this treatment could reduce the symptoms of sleep bruxism.
For the pilot study, patients diagnosed with sleep bruxism randomly received injections of Botox or a placebo into the masseter and temporalis muscles. The investigators found that those who received the botulinum toxin injections were significantly more likely to experience improvements in sleep bruxism, and they published their findings in the journal Neurology (January 17, 2018).
"Bite guards are commonly used and likely reduce tooth damage but probably do not reduce the actual contractions," lead study author William Ondo, MD, told DrBicuspid.com. "Botox likely reduces the underlying movement, regardless of what actually causes that movement, which still is not known in bruxism."
Dr. Ondo is a professor of neurology at Houston Methodist Research Institute and Weill Cornell Medical School and director of the Movement Disorders Clinic at Methodist Neurological Institute in Houston.
Weakening the muscles
Sleep bruxism is defined as jaw muscle movement combined with teeth grinding or clenching during sleep. It can harm teeth and cause temporomandibular joint dysfunction, headaches, and disruption of a bed partner's sleep. There is no standard treatment for it, Dr. Ondo noted.
"Botox likely reduces the underlying movement, regardless of what actually causes that movement, which still is not known in bruxism."
— William Ondo, MD
"We conducted the study because bruxism is common and similar to cranial dystonia, which is treated with Botox injections, and should improve by weakening the muscles that cause the jaw grinding," he told DrBicuspid.com.
Dr. Ondo and his colleagues recruited 31 patients clinically diagnosed with sleep bruxism from the Baylor College of Medicine Movement Disorders Clinic in Houston, where he previously worked. The primary end point of the randomized, double-blind, placebo-controlled study was efficacy, as assessed by clinical global impressions (CGIs), and the secondary end point was change in bruxism and pain, as assessed by the visual analog scale (VAS), four to eight weeks after injection.
At the first visit, participants completed a physical exam and questionnaires on demographics, bruxism, headache, sleep quality, sleepiness, and anxiety. Then they underwent a baseline polysomnogram, or sleep study, with additional electromyography (EMG) signals collected bilaterally from the temporalis and masseter muscles. They were excluded from the study if bruxism was not identified by EMG.
Afterward, 23 patients (19 women) were randomized to treatment or placebo injections: 13 received injections with onabotulinum toxin-A (Botox), 60 units bilaterally into the masseter muscles at two sites and 40 units bilaterally into the temporalis muscles at three sites, and 10 received injections with placebo. After the injections, 21 participants reported some temporomandibular pain.
All participants underwent a second polysomnogram the night before a final efficacy assessment four to eight weeks after the injections, which included CGIs for improvement in bruxism and VAS scores (on a 0 to 100-mm scale, with 50 indicating no change) for improvement in bruxism and pain. Investigators then offered each of them an open-label injection at that time or in the future. One participant in the placebo group dropped out of the study, and one participant from each group did not undergo a final polysomnogram.
The group that received Botox was significantly more likely than the placebo group to be "very much improved" or "much improved," as judged with the CGIs, the researchers reported. Participants in the Botox group experienced significantly greater improvement in VAS scores for bruxism and pain, and they took significantly longer to request an open-label injection.
Effect of Botox injection on bruxism at 4 weeks
Placebo group
Botox group
No. of participants with CGI of "very much improved" or "much improved" (p < 0.05)
0/9
6/13
VAS score for bruxism (p < 0.05)
47.3
64.5
VAS score for pain (p < 0.05)
44.2
65.0
Days until open-label injection (p = 0.05)
38.4
102.9
Total sleep time tended to improve more in the Botox group (increased 34.3 minutes versus decreased 11.7 minutes, p < 0.07). The researchers found marked variability in the number of bruxism events per night, although the number of events in the Botox group decreased while it increased in the placebo group (p < 0.09). Additionally, total bruxing time decreased in the Botox group and increased in the placebo group (p < 0.09). The researchers identified no significant changes measured with the other scales used in the study regarding bruxism, headache, sleep quality, sleepiness, and anxiety.
Effect of Botox injection on somnography measures
Placebo baseline
Botox baseline
Placebo at 4 weeks
Botox at 4 weeks
No. of bruxism events (per hour)
4.63
9.18
10.65
6.95
Total bruxing time (sec/hour)
7.26
13.13
18.8
10.32
"The results were consistent with what we anticipated," Dr. Ondo told DrBicuspid.com.
The only adverse events probably related to the drug were in two participants who reported cosmetic changes in their smile.
Small bites
Limitations of the study include its relatively small sample size and that no scale or measure has been validated or widely used to assess bruxism.
"The biggest problem with the study is that there is no standard way to quantify bruxism, and by definition, patients are asleep, so that can't provide very accurate subjective assessments," Dr. Ondo explained.
Additionally, there could have been referral bias for more severe cases of sleep bruxism, since those with the condition are not usually routinely referred to a movement disorders clinic. The researchers also observed notable variability in sleep bruxism between nights, so conducting a single night of polysomnography may have excluded some actual cases and not adequately accounted variability.
Dr. Ondo has not conducted further studies of botulinum toxin for sleep bruxism, although he believes the treatment to be worthwhile and has been using it clinically for several years, with good results and no problematic side effects.
"The next step should be a multicenter trial, but the lack of a widely accepted and objective measure for bruxism will slow any development toward [a Food and Drug Administration] approval for this use," he concluded.