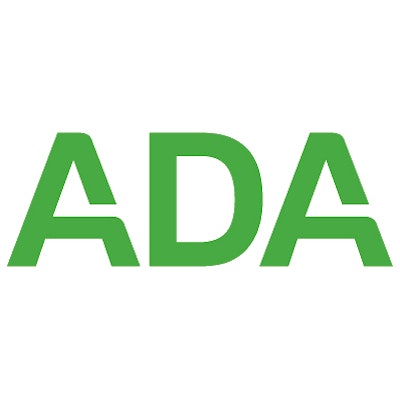 The ADA has announced a new policy on opioid pain medications in an attempt to address the ongoing opioid epidemic in the U.S.
The policy has three key components:
The ADA supports mandatory continuing education in prescribing opioids and other controlled substances.
The ADA supports statutory limits on opioid dosage and duration of no more than seven days for the treatment of acute pain, consistent with the Centers for Disease Control and Prevention (CDC) evidence-based guidelines.
The ADA supports dentists registering with and using prescription drug monitoring programs to promote the appropriate use of opioids and deter misuse and abuse.
This policy shows that dentistry is serious about addressing the opioid epidemic, noted ADA President Joseph P. Crowley, DDS.
"This is a bold statement that the profession takes this issue seriously," he told DrBicuspid.com.
3 keys
Most opioids prescribed to patients in the U.S. are written by physicians and other medical professionals for managing chronic, or long-term, pain according to the ADA. Dentists with an appropriate license, however, also may prescribe opioids for the management of acute, or short-term, pain such as from severe tooth decay, extractions, and root canal procedures.
"This is a bold statement that the profession takes this issue seriously."
— Joseph P. Crowley, DDS, president of the ADA.
The new policy was announced to allow dentists to treat their patients to the best of their ability, Dr. Crowley said.
The policy's purpose is to educate dentists on the science of pain management and also the behavioral issues involved, he noted. Dr. Crowley acknowledged that continuing education is regulated on a state-by-state basis and that courses are developed through state licensing boards.
"We can help dentists and hygienists recognize behavioral issues involved with these patients," he said. "We recommend education pertinent to the whole dental office."
The second policy component involves statutory limits on the dosage and duration of opioid prescriptions to no more than seven days.
This policy is focused on acute pain and follows CDC guidelines. Dr. Crowley highlighted an article in the upcoming April issue of the Journal of the American Dental Association (JADA, April 2018, Vol. 149:4, pp. 256-268) that finds that nonsteroidal anti-inflammatory drugs (NSAIDs) can be as or even more effective than opioids for acute dental pain.
The third component supports dentists registering with prescription drug monitoring programs. Existing databases can help dental offices identify patients who may have had past issues with opioids or who might be "shopping" for a practitioner who will prescribe these pharmaceuticals, Dr. Crowley said.
Ending the crisis
Dr. Crowley noted that he hoped this new policy would underline the commitment general dentists and dental practices have to do their share to end this crisis.
"Working together with physicians, pharmacies, other healthcare professionals, policymakers, and the public, we believe it is possible to end this tragic and preventable public health crisis that has been devastating our families and communities," he stated in an ADA press release.
DrBicuspid.com's coverage of the opioid crisis continues this week with coverage of the newly published JADA studies on opioids.