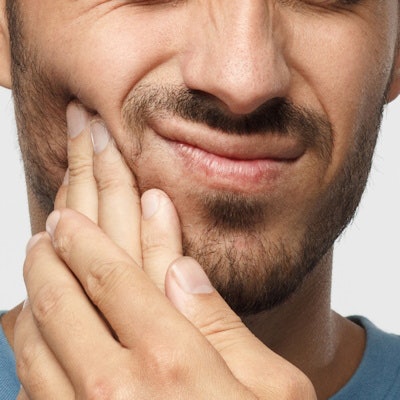 Orofacial Therapeutics has been named a top 10 pain solution provider by MedTech Outlook, a medical trade magazine.
The company said it was selected because it addresses facial pain in a way that's low-cost, scalable, and a new model for delivering standardized care for acute musculoskeletal pain conditions of the head and/or neck.
Orofacial Therapeutics' Speed2Treat head, neck, and jaw pain home-healing kit is intended for temporomandibular joint disorder (TMJD) symptoms and flare-ups, bruxism and clenching, headaches, neck strain, jaw sprain/strain, whiplash, concussion, or similar conditions. The kit aims to reduce inflammation and provide rapid, narcotic-free pain relief. The Speed2Treat kit also helps prevent the injury from progressing to a chronic condition, the firm said.