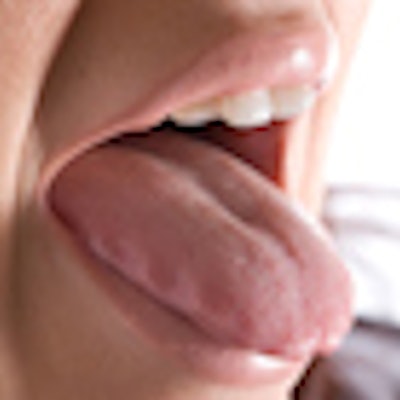 Patients with burning mouth sensation are frequently seen in dental clinics, yet dentists may be overdiagnosing the condition, according to a study of more than 500 patients that was published on September 24 in the Journal of the American Dental Association.
BMS can cause symptoms that impact patients' quality of life, including a decrease in functional activity and an increase in healthcare costs. Therefore, having a full understanding of BMS is imperative to patient care.
Diagnosis and treatment of BMS have been challenging for dentists because of the diverse and multifactorial causes. Clinically, the causes of BMS are complicated and can be attributed to other systemic conditions and local factors.
"Burning mouth sensation is experienced as an uncomfortable burning and, often frustrating, pain in the oral mucosa," explained the study authors, led by Dr. Shuangshuang Wu (JADA, September 24, 2022).
Researchers evaluated and analyzed 583 patients with BMS symptoms in the study. The average age of patients with symptoms was about 57 years old, and perimenopausal women were most affected by BMS symptoms. Study participants were divided into two groups: 178 patients (31%) with BMS and 405 patients (69%) without BMS.
In this study, although BMS was the most common provisional diagnosis, only one-third of patients with perceived BMS eventually received a proper diagnosis of BMS.
"The remaining two-thirds of patients' symptoms were frequently secondary to systemic diseases, oral mucosal diseases, or local irritants," wrote the study authors.
Obtaining an accurate and precise history targeting the main symptoms of patients with BMS is crucial to providing differential information and reaching a diagnosis.
"The differential diagnosis of burning mouth sensation can be challenging, and it is important for clinicians to review systemic conditions thoroughly, complete laboratory tests, and examine the oral cavity of patients with burning mouth sensation symptoms carefully to avoid overdiagnosis of BMS," Wu and colleagues wrote.
Researchers found no significant differences for age, sex, and clinical characteristics between the BMS and non-BMS groups. Additionally, no differences were found between both groups in the location of symptoms or accompanying symptoms.
Within the study, 50% of patients reported sleep problems. However, there were no significant differences found between the BMS and non-BMS groups. The relationship between sleep and chronic pain has been thoroughly investigated, and previous studies have found a strong correlation between sleep problems and chronic orofacial pain disorders.
Because BMS is mostly a subjective symptom, assessment relies primarily on patient self-reports. Study findings have reported that the quality of life of patients with BMS was impaired mainly by psychological discomfort, psychological disability, and physical pain. There were no significant differences found between BMS and non-BMS groups.
Healthcare professionals have become more interested in BMS within the past decade, as it has become more prevalent. However, the study's authors noted that because BMS was clinically difficult to differentiate from other conditions causing similar symptoms, it is critical to manage uninvestigated BMS at the primary care level using the test-and-treat approach.
"It is imperative for dentists and physicians to strengthen their collaborative relationships and focus on both systemic and oral conditions in these patients," the study's authors concluded.