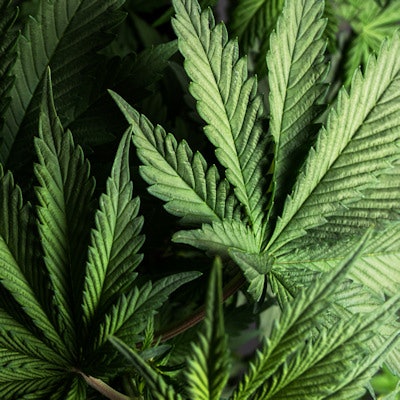 About half of U.S. dentists reported having patients arrive at dental appointments high on marijuana or other drugs, and more patients are telling clinicians that they regularly use cannabis now that it has been legalized in many states, according to the ADA.
Currently, 19 states and the District of Columbia have approved adult possession and consumption of recreational marijuana, and 37 states have approved medical marijuana use. On November 8, voters in Missouri, Maryland, Arkansas, North Dakota, and South Dakota have the opportunity to legalize recreational marijuana in their states.
As more states legalize marijuana and as patient use increases, the ADA has called for additional research on marijuana and oral health and will continue to monitor the science to provide clinical recommendations for dentists and patients. Also, the ADA recommends dentists discuss marijuana use during dental visits, according to an ADA release issued on November 3.
"When talking through health histories, more patients tell me they use marijuana regularly because it is now legal," ADA spokesperson Dr. Tricia Quartey, a dentist in New York, said in the release. "Unfortunately, sometimes having marijuana in your system results in needing an additional visit."
Earlier this year, the ADA conducted a survey in which 557 dentists in the U.S. participated.
Other survey results revealed that 56% of dentists reported limiting treatment to patients who were under the influence of marijuana or another substance. Also, due to the way marijuana affects the central nervous system, 46% of dentists reported sometimes needing to increase anesthesia to treat patients, according to the release.
In another ADA survey of 1,006 consumers conducted this year, the results showed that 4 in 10 (39%) patients reported using marijuana. Separately, 25% of respondents said they vaped. Of those consumers who vaped, 51% vaped marijuana, according to the release.
Fortunately, 67% of patients reported feeling comfortable talking to their dentists about marijuana use, according to the results.
"The best treatment options are always ones a dentist and patient decide on together," Quartey said. "A clear head is essential for that."