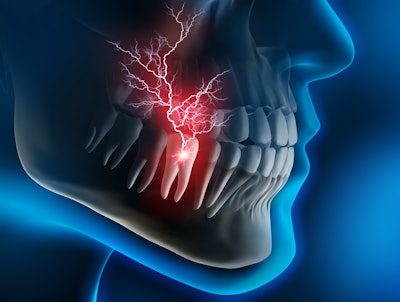 Spike Lee, PhD, of the University of Toronto's Rotman School of Management, had just received a numbing agent, like he always does before a dental cleaning, when he wondered whether a lack of sensitivity to pain affects one's moral and political views.
The idea led to studies that suggest increased sensitivity to pain may be associated with sympathy for opposing political views, according to a study published in the Journal of Personality and Social Psychology
"Our findings reveal a low-level attribute -- sensitivity to physical pain -- that robustly predicts individual variations in support for moral and political views typically favored by one's ideological opponent," Lee, a co-author, wrote.
An estimated 50 million people in the U.S. experience chronic pain, and more than 40% of adults reported having felt pain in their mouth within the last year, according to the U.S. Centers for Disease Control and Prevention. While these statistics do not relieve patients' pain, the humanity and commonality of experiencing pain may make it easier to bridge ideological divides.
To better understand the correlation between pain and politics, the authors conducted a psychophysical validation of an established pain sensitivity measure that included 263 participants. Then, confirmatory studies and replications were conducted, which included a total of 7,360 people from the U.S.
Liberal Americans more sensitive to pain showed greater endorsement of moral values, including loyalty and authority, often supported by conservatives; they had an increased likelihood of voting for Donald Trump in the 2020 presidential election; they reported stronger support for Republican politicians; and they held more conservative attitudes toward controversial issues, the authors wrote.
Meanwhile, pain-sensitive conservatives showed a mirroring trend, favoring values such as fairness and care typically associated with liberals.
"(Nevertheless,) these 'cross-aisle' effects of pain sensitivity are robust and different from people's intuitions," Lee and colleague wrote.