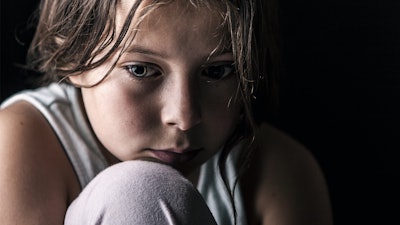 Maltreatment that patients experience during childhood can cause psychological deterioration that may lead to the development of temporomandibular disorders (TMDs), according to a research article. The study was published on October 13 in the British Journal of Oral and Maxillofacial Surgery.
The study highlights the importance of screening and detecting possible childhood trauma, including physical abuse and emotional neglect, in patients with TMDs.
"Therefore, patients who suffer from TMD should be carefully examined and questioned regarding experiences of childhood maltreatment and be referred to psychiatric consultation if necessary," wrote the authors, led by S. Kutalmış Buyuk of the department of orthodontics, faculty of dentistry, at Ordu University in Turkey.
Factors affecting TMD
Between 5% and 10% of people will experience TMD symptoms, like jaw clicking, popping, and pain in their lives. Though the origin of TMD is known to be multifactorial, pathophysiological, psychological, or structural predisposing factors affect its development.
Research has shown that psychological factors like emotional stress have a more profound effect on TMDs than dental factors, according to the study. Childhood maltreatment raises a person's risk of developmental disorders and reduces the likelihood of the victim having a normal upbringing and can cause lifelong physical and mental health deterioration.
To investigate whether childhood maltreatment affects the occurrence of TMDs, 380 adults volunteered to have their TMD levels assessed using the Fonseca Anamnestic Index (FAI) and completed a childhood trauma questionnaire. Questions were about physical abuse and neglect, emotional abuse and neglect, and sexual abuse, according to the study. This is believed to the be first study to explore the relationship between childhood maltreatment and TMD by using the childhood trauma questionnaire and FAI.
The mean total childhood trauma score of the adults was 45.21 (± 7.93). The highest mean subscale score was detected in emotional neglect followed by emotional abuse, physical neglect, and physical abuse. The lowest mean subscale score was seen in sexual abuse, the authors wrote.
Additionally, TMD disorder levels correlated positively with total childhood trauma scores in all participants (p < 0.001). Furthermore, positive correlations were found between TMD scores and all subscale scores except physical neglect (p < 0.05), they wrote.
However, the study had a limitation. It was impossible to determine the adults' TMD situation before experiencing maltreatment during childhood, the authors wrote.
More to learn
In the future, longitudinal studies that monitor kids from childhood to adulthood should be conducted. Since many patients present to dentists with temporomandibular pain, dentists should know the relationship between childhood trauma and TMDs, they wrote.
"Dentists should be aware that possible collaborations with psychiatrists and/or psychologists in the treatment of TMD could increase the success of their treatment," Buyuk and colleagues wrote.