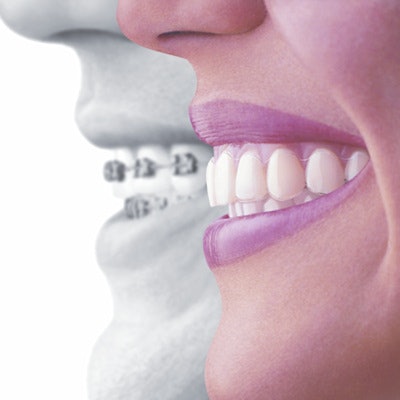 Medical device company Align Technology has announced that it will close its Invisalign stores after an arbitrator ruled that it violated its noncompete agreement with SmileDirectClub (SDC).
The decision also prohibits Align Technology from providing certain services in physical retail establishments in connection with the marketing and sale of clear aligners. The arbitration began in April 2018, and the ruling was released on March 4.
The first Invisalign stores opened in November 2017 and had grown to 12 by the end of 2018 as part of a planned expansion to connect patients directly with Invisalign treatment. The stores must close by April 3, 2019.
SmileDirectClub has more than 100 SmileShops in the U.S.
Align Technology was disappointed in the decision and had acted in good faith toward SmileDirectClub, President and CEO Joe Hogan stated.
"We have maintained that we have acted in good faith and integrity with regards to the SDC entities and our contractual obligations," Hogan stated. "And we believe that what makes Invisalign stores and every part of the Invisalign experience substantially different from SDC scan shops is our focus on a doctor's office for treatment."
In 2016, Align Technology agreed to supply non-Invisalign clear aligners for SmileDirectClub's doctor-directed, at-home program. At that time, Align also purchased a 17% stake in SmileDirectClub for $46.7 million and gained a seat on SmileDirectClub's board of directors.
As part of the ruling, Align Technology has been ordered to return its ownership stake to SmileDirectClub. However the companies will continue with their existing supply agreement through 2019.
SmileDirectClub's Cofounder Alex Fenkell stated that his company was pleased with the decision.
"This decision allows SmileDirectClub to stay focused on our growth and continue our mission to close the gap around access to orthodontic care in the U.S. and beyond," Fenkell stated.
SmileDirectClub's largest shareholder is Camelot Venture Group, an investment group with holdings in Quicken Loans, 1-800 Contacts, the Cleveland Cavaliers NBA franchise, and more.