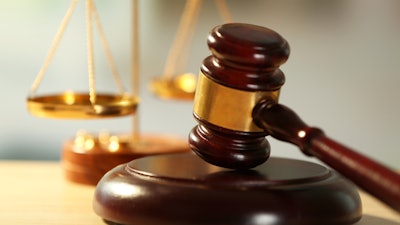 SmileDirectClub plans to appeal a California court's decision to confirm an order requiring the clear aligner company to pay $63 million to Align Technology, a former partner and maker of Invisalign, over a supply agreement dispute.
In granting Align's petition to confirm the award, California's Superior Court of Santa Clara County on August 21 also denied SmileDirectClub's petition to vacate the award.
"It remains the company's position that Align procured the Final Award through undue means, denying SmileDirectClub of a full and fair hearing, and that the arbitrator exceeded his authority when issuing the award," said Susan Greenspon Rammelt, SmileDirectClub's chief legal officer and executive vice president of business affairs, in a company press release dated August 24.
SmileDirectClub has 60 days to file the appeal. The company is considering options for posting a litigation bond for the award, according to its release. SmileDirectClub must obtain a bond of 150% of the judgment, or more than $94 million to appeal, according to a press release dated August 24 from Align Technology.
If SmileDirectClub wins the appeal, Align would have to pay all costs associated with it, including interest expenses on the bond it posts. If its appeal fails, SmileDirectClub would be obligated to pay Align the judgment plus interest at the rate of 10%, or $17,000 per day.
The companies' history
In 2016, Align Technology became an investor, strategic partner, and exclusive third-party supplier of aligners to SmileDirectClub by purchasing a 19% ownership stake in the company. In 2019, the partnership was dissolved after an arbitrator ruled that Align violated the terms of its agreement with SmileDirectClub by attempting to replicate SmileDirectClub's business model and competing with its Invisalign system. At the time, Align was ordered to close its retail locations and return its stake in SmileDirectClub. Align was barred from competing against SmileDirectClub until August 2020.
In 2020, Align Technology filed a confidential arbitration petition against SmileDirectClub alleging that it breached the supply agreement from 2016 and caused it damages. In January 2021, SmileDirectClub filed counterclaims, according to the companies.
In October 2022, the arbitrator determined that SmileDirectClub breached the supply agreement. In May 2023, the arbitrator issued a final award of $63 million in favor of Align. In June 2023, SmileDirectClub filed to have the award vacated. On August 21, the California court confirmed the arbitration agreement in favor of Align Technology.
Other legal troubles
This isn't SmileDirectClub's first legal squabble with Align or other entities. In January, Align filed a suit against SmileDirectClub claiming the company misleads patients by advertising that its clear aligner treatment is provided under the care of dentists and orthodontists.
In June, SmileDirectClub settled a suit with the Washington, DC attorney general's office, which claimed the company made injured and dissatisfied customers sign nondisclosure agreements (NDAs) to receive refunds for their clear aligner therapy.
Under the terms of the settlement, SmileDirectClub was required to release 17,000 U.S. consumers from provisions in its NDAs. Also, the company had to change its refund policy, notify consumers who previously signed NDAs that they could now freely speak about their experiences, and stop forcing individuals to sign NDAs that prevented the sharing of information before providing refunds.