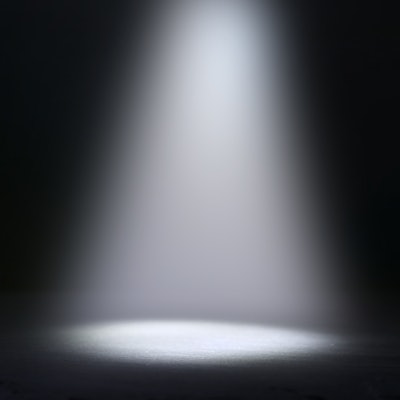 Fresh off its filing of a harassment lawsuit against the Dental Board of California, SmileDirectClub finds itself thrust in the news again with investigations into the way it markets it clear aligners and moves to further expand internationally.
On the heels of SmileDirectClub suing the Dental Board of California for allegedly engaging in a systematic, anticompetitive campaign against its business model, it was reported on October 20 in the Sydney Morning Herald that regulators in Australia have launched investigations into the company, two other direct-to-consumer orthodontics companies, and another clear-aligner business.
The Australian Health Practitioner Regulation Agency (AHPRA) criminal offenses unit is investigating Align Technology's Invisalign Australia, SmileDirectClub, EZ Smile, and WonderSmile. Invisalign is unique in that its aligners can only be prescribed by a dentist or orthodontist. The other companies listed send customers impression kits that are then assessed remotely by orthodontists.
The agency is investigating claims that Invisalign is giving discounts to preferred dentists who sell a high volume of aligners without disclosing the price cuts to their customers. Regulators worry customers may be receiving unnecessary products.
Both the AHPRA and Australia's Therapeutic Goods Administration regulatory authority are also looking into social media influencers who shill clear aligners in violation of AHPRA's Health Practitioner Regulation National Law and Australia's Therapeutic Goods Advertising Code. Dozens of social media influencers with numerous followers market clear aligners on platforms without disclosing the benefits they receive from the promotions. Those who do this are breaking the law.
Many believe clear aligners have gained in popularity due to influencers and celebrities, like pop star Billie Eilish, who removes her aligner during the music video for her No. 1 hit, "Bad Guy." Unfortunately, many customers don't realize that influencers make money whenever followers buy the products they promote.
The news keeps coming
But the investigation in Australia is just a blip in what has amounted to a major week of news surrounding SmileDirectClub.
On October 16, SmileDirectClub filed a suit against the Dental Board of California, alleging its members, officers, and staff intentionally harassed the direct-to-consumer clear-aligner company's clinics in a planned effort to hinder its growth.
One of the most profound accusations in the complaint states that Joseph Tippins, a board enforcement unit investigator, barged into one of SmileDirectClub's mobile retail stores, demanded information, and misled customers. The suit states that the investigator lied and said the company was under an ongoing investigation, and he didn't correct customers assumptions that the investigators were police.
After flashing his dental board investigator badge, the suit claims he demanded to know who was in charge. SmileDirectClub alleges Tippin did this in full view of customers who were waiting to have their teeth photographed. The spectacle left one alarmed customer asking why the "police" were there, but Tippins failed to reveal that he was a dental board investigator, according to the suit.
"He instead told the consumer that there was a complaint against SmileDirect, that an active investigation by the board existed, and that his inspection was 'routine,' " the suit states.
The company argues that the state dental board has no authority over the services that SmileDirectClub performs because they don't constitute the practice of dentistry or dental hygiene. At retail stores and its SmileBus, SmileDirectClub employees send patients' teeth scans and other information to treating doctors.
The claim filed in California reads much like the antitrust suits SmileDirectClub has filed against dental boards in Alabama and Georgia.
This most recent suit follows about a week after passage of California's pioneering law, which requires teledentistry businesses to review current x-rays before moving patients' teeth. Advocates such as the ADA have championed the law for affording better protections to patients who receive orthodontic treatment from businesses like SmileDirectClub. Opponents, however, say the move shuns technological advancements and creates more challenges for those who struggle to pay for these services.
The legal woes swirling around SmileDirectClub haven't slowed the company down. It announced that it is bringing its teledentistry platform to Ireland; this comes on the heels of its expansion into the U.K. in July.
The company's first SmileShop will open in Dublin on October 23, and another will open in Cork on October 24. Customers can get started by visiting a SmileShop or ordering an impression kit online.