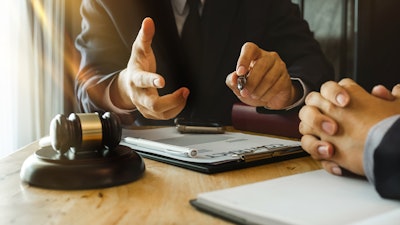 Clear aligner company SmileDirectClub filed for voluntary protection under Chapter 11 of the U.S. Bankruptcy Code on September 29 in the U.S. Bankruptcy Court for the Southern District of Texas, according to a company press release.
The filing comes as Jordan Katzman and Alex Fenkell, SmileDirectClub's founders, seek to recapitalize the clear aligner company. The founders agreed to invest at least $20 million to raise the company's balance sheet "to protect its near- and long-term financial health." Upon satisfaction of certain conditions, up to $60 million of additional capital is available, according to the release.
Furthermore, the additional liquidity received from its founders, along with the company's operating cash flows, aim to ensure that SmileDirectClub can continue meeting its commitments to stakeholders without disruption, according to the release.
"This transaction is designed to ensure our future financial structure reflects the talent of our team members and the quality of our business, and I am excited about the future ahead," SmileDirectClub CEO David Katzman said in the release.
The bankruptcy comes on the heels of recent legal pitfalls involving SmileDirectClub. In August, a California court confirmed an order requiring the orthodontics company to pay $63 million to Align Technology, a former partner and the maker of Invisalign, over a supply agreement dispute. SmileDirectClub had planned to appeal the decision.
In June, SmileDirectClub settled a suit with the Washington, DC, attorney general's office, which claimed the company made injured and dissatisfied customers sign nondisclosure agreements (NDAs) to receive refunds for their clear aligner therapy. Under the terms of the settlement, SmileDirectClub was required to release 17,000 U.S. consumers from provisions in its NDAs. Also, the company had to change its refund policy, notify consumers who previously signed NDAs that they could now freely speak about their experiences, and stop forcing people to sign NDAs that prevented information sharing before refunds were provided.