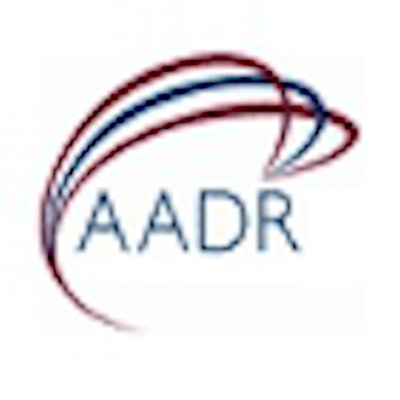 A fluoride varnish and remineralizing agent that are frequently prescribed to ameliorate white spot lesions (WSL) did not provide a significantly better result than normal home care in a study presented last week at the American Association for Dental Research (AADR) annual session in Tampa, FL.
Over an eight-week period, MI Paste Plus (GC America) and PreviDent
(Colgate Professional) fluoride varnish did not outperform the control group using no active agent, the researchers concluded.
"On average, Colgate or Crest (toothpaste) is as good as anything," Greg Huang, DMD, chair of the department of orthodontics at the University of Washington's School of Dentistry said during his presentation.
"On average, Colgate or Crest is as good as anything."
— Greg Huang, DMD
The study was created in response to the frustration experienced by many orthodontists: seeing that WSL have developed while the patient wore his or her dental appliance.
"Speaking as an orthodontist, I believe there's a failure of treatment when there's aesthetic compromise," Dr. Huang said.
Randomized eight-week trial
At the AADR meeting, Dr. Huang presented preliminary data from a single-blinded, randomized trial involving 102 patients between the ages of 12 and 20 who were recruited from orthodontist offices belonging to the Northwest PRECEDENT practice-based research network. Their orthodontic appliances had to have been removed less than two months prior to enrolling in the study, and all participants had at least one WSL on their maxillary incisors. During enrollment, photos were taken of each patient.
The participants were separated into three groups. In the first, 36 participants received a single application of PreviDent fluoride varnish. In the second, 30 patients used an eight-week regimen of MI Paste Plus. In the third (control), 36 subjects used no active agent at all. Patients from all three groups were given instructions for home care and utilized non-prescription fluoride toothpaste.
At the eight-week recall session, follow-up photographs were taken and participants were asked to evaluate their own before and after photos for the percentage of improvement of their WSL using a visual analog scale. The photo pairs were also assessed by separate panels of five dental professionals and five lay people who were asked to respond with the percent of improvement.
Mean improvement response results

| | | | |
| --- | --- | --- | --- |
| | MI Paste Plus | PreviDent | Control |
| Dental Professional | 21% | 28% | 30% |
| Lay Person | 30% | 32% | 27% |
| Self-Assessment | 37% | 38% | 38% |
The results indicated no significant difference among subjects in the three groups, according to the researchers.
"Our results do not demonstrate that PreviDent varnish or MI Paste Plus are more effective than normal home care over an eight-week period," they noted.
One audience member, who called the study "one of the few independent investigations of the remineralization system," asked if the images were standardized by using the same lighting or levels of dryness.
"There were 25 orthodontists who looked at them, so there was a lot of variability," Dr. Huang explained. "We did calibrate each office and got them to take photos until they were acceptable for assessment. Reflection was a problem, so we had to tip the head up 5 to 10 degrees. All of this was done beforehand."
The researchers did not dry the teeth prior to taking the photos so that the "teeth had a normal, clinical appearance," and they did do some color-matching in Photoshop, he added.
These findings gave Dr. Huang a clear indication of where he would like to take future research on the subject. "We'd like to turn our attention to prevention [of WSL]," he said.