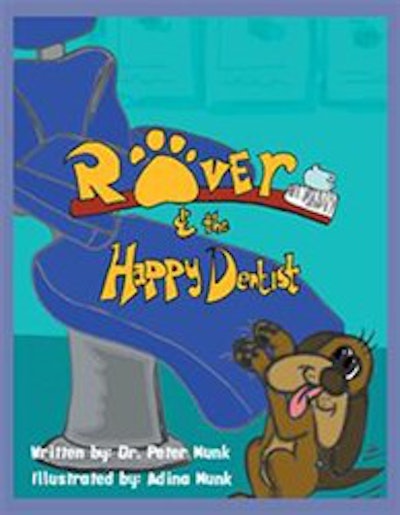 Connecticut dentist Peter Munk, DDS, has written a new book to soothe children's anxiety during a dental visit.
Rover and the Happy Dentist features ayoung puppy on his first visit to the dentist to have a filling done on his tooth. His family goes with him, and he has a positive and educational experience.
The colorfully illustrated book aims to both entertain children and help reduce their anxiety during a dental visit. The book will also instruct children and adults in diet and oral home care.
A paperback version is available for $21.99, and the hardcover retails for $31.99.