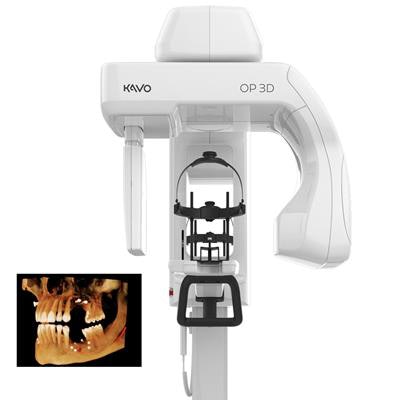 During fall 2017, new products ranging from surgical implant guides to obturators and contra angles were introduced. Here is our roundup of new products from Dentsply Sirona, Planmeca, KaVo, and other companies.
CAD/CAM
Dentsply Sirona debuts Cerec data-storage unit
Dentsply Sirona has introduced a hardware product that allows backup of and access to CAD/CAM data from any Cerec workstation in a practice's network.
The Dentsply Sirona Hub enables Cerec data to be opened and processed from any computer in the practice network with Cerec or Cerec Premium software. Once a scan is completed, a digital model is saved, allowing the practitioner to move to the next step in the workflow.
Planmeca introduces surgical implant guide
Dental equipment manufacturer Planmeca has debuted a surgical implant guide.
The Romexis implant guide module uses implant module software, 3D volume, and a stereolithography (STL) data file to facilitate the planning, design, and fabrication of a single-piece implant guide.
The guide automatically marks the undercuts and visualizes the drilling depth distance from sleeve top to implant apical tip to assist in the implant procedure. The guide offers customization and an all-in-one platform for an uninterrupted workflow and optimized work efficiency, according to the company.
Roland DGA launches CAD/CAM package
Roland DGA has launched a new open-architecture CAD/CAM package.
DGShape d-Clinic includes the DGShape DWX-4W wet dental mill, Millbox CAM, and CliniCAD design software. The products are compatible with most scanners and materials and allow an office to produce ceramic and composite resin restorations.
The mill allows up to three different pin-type materials to be milled at the same time. The software includes a wizard to guide the user through the work steps for the generation of restorations from stereolithography (STL), object (OBJ), and polygon (PLY) file formats.
Endodontics
Dentsply Sirona Endodontics debuts GuttaCore obturators
Dentsply Sirona Endodontics has introduced GuttaCore obturators for its WaveOne Gold system.
The obturators are sized and color-coded to match the WaveOne Gold reciprocating file system. The obturators have a cross-linked gutta-percha core that allows the gutta-percha to follow the canal's natural anatomy and offer the ease of a single insertion, according to the company.
The product is available in small, primary, medium, and large sizes and in blister packs of five or 25.
Hygiene
Removable appliance cleaner launches
Grow Green Industries has debuted a new consumer dental appliance cleaner.
The GuardClean mouthguard, aligner, and retainer cleaning spray is an alternative to denture tablets and specialty cleaners for removable appliances. It is made with organic peppermint essential oil, antioxidants, and a food-grade cleanser, according to the company.
The all-natural spray removes buildup and stains, and it comes in a 2-ounce bottle that is compliant with Transportation Security Administration air travel regulations.
Palmero Healthcare adds pink safety eyewear
Palmero Healthcare has introduced pink, lightweight, disposable eye protection to its Dynamic Disposables line.
The lenses on the eyewear feature self-closing holes to eliminate gaps and prevent eye splash contamination. The product meets the protective eyewear guidelines from both the Occupational Safety and Health Administration and the Centers for Disease Control and Prevention. The eyewear can also be worn over a practitioner's prescription glasses, according to the company.
Prophy Magic adds disposable contra angles
Prophy Magic has launched a new line of disposable contra angles for its Freestyle handpiece.
The Comfort contra angles are designed to increase a practitioner's ability to treat difficult-to-reach areas of the mouth. The contra-angles come in soft, firm, and mystic cup types.
Imaging
KaVo introduces 3D imaging system
KaVo has introduced the Orthopantomograph OP 3D imaging system.
This entry-level system accommodates adult and pediatric patients and offers both panoramic and 3D imaging. The panoramic program provides a clear definition of the dental anatomy in only 9 seconds, according to the company.
The system also allows the practitioner to select the resolution, field-of-view size, and region of interest to keep the patient radiation dose as low as possible, KaVo noted.
Orthodontics
Aligner appliance for sleep disorders debuts
SleepArchiTx has debuted an appliance that works with a patient's aligner to treat sleep disorders.
The Aligner Sleep Appliance is cleared by the U.S. Food and Drug Administration and fits over existing clear aligners. The appliance creates up to 8 mm of mandibular advancement, according to the company.
Restoratives
Elevate Oral Care launches tinted SDF
Elevate Oral Care has launched a tinted version of its silver diamine fluoride (SDF) 38% product.
Tinted Advantage Arrest makes it easier for the practitioner to place the product on a patient's tooth, according to the company.
The product is available in 8-mL multidose bottles.
Nobel Biocare debuts arch system
Nobel Biocare has introduced the Trefoil arch system.
The system allows for the creation of a fixed, definitive full-arch mandible restoration in one day, depending on the capabilities of the dental lab. It includes a premanufactured titanium bar that is retained on three implants and a restorative workflow.
Ultradent launches universal finishing system
Ultradent Products has launched a new universal finishing system.
The Jiffy natural universal finishing system consists of malleable, spiral-shaped wheels that conform to tooth anatomy. The pliable, finger-like extensions reach areas of patients' mouths, including their occlusal anatomy.
The system has a two-step process allows and works with any ceramic material, according to the company.