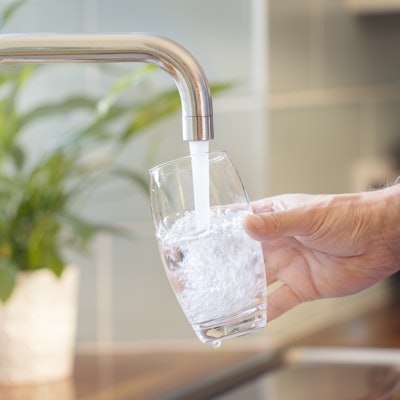 The American Dental Association (ADA) highlighted initiatives in several states to deploy new water fluoridation systems, according to a news article on the organization's website.
Installations of the New Wave Fluoridation Feeder developed by Florida-based KC Industries are planned in Wisconsin, Missouri, and North Carolina, the ADA reported.
The sodium fluorosilicate tablet system, which works much like how chlorine is distributed into swimming pools, received National Sanitation Foundation (NSF) Standard 61 certification in 2020. Delays in implementing the fluoride tablet feeder system are due to the fact that it is "the only change in municipal water fluoridation in over 40 years [so] most states were not sure how to issue approval," said Steve McCarter of KC Industries, in the article.
Representatives of the ADA's National Fluoridation Advisory Committee applauded the move by states to implement the new technology.