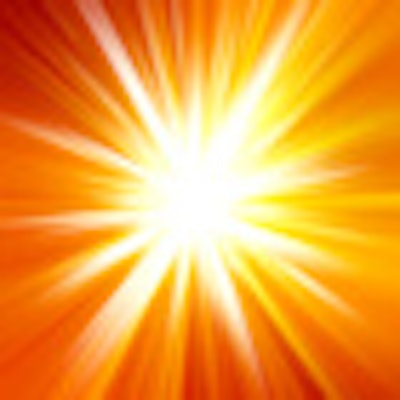 Most Americans and Canadians up to age 70 need no more than 600 international units (IUs) of vitamin D per day to maintain health, and those 71 and older may need as much as 800 IUs, according to a new report from the Institute of Medicine (IOM).
The amount of calcium needed ranges from 700 to 1,300 mg per day, according to the IOM Committee to Review Dietary Reference Intakes for Vitamin D and Calcium, which evaluated nearly 1,000 published studies and testimony from scientists and stakeholders in making its recommendations.
The committee's report, released November 30, updates the nutritional reference values known as Dietary Reference Intakes for vitamin D and calcium. This is the first revision of these dietary recommendations since 1997.
The report also recommends new daily upper intake levels for vitamin D of 2,500 IUs for children ages 1-3; 3,000 IUs for children ages 4-8; and 4,000 IUs for all others. The new daily upper intake levels for calcium are 2,500 mg for ages 1-8; 3,000 mg for ages 9-18; 2,500 mg for ages 19-50; and 2,000 mg for all other age groups.
"There is abundant science to confidently state how much vitamin D and calcium people need," said Committee Chair Catharine Ross, PhD, a professor of nutritional sciences at Pennsylvania State University, in a press release. "We scrutinized the evidence, looking for indications of beneficial effects at all levels of intake. Amounts higher than those specified in this report are not necessary to maintain bone health."
However, studies have shown a positive link between vitamin D and periodontal health, in addition to providing protection against cancer, heart disease, autoimmune diseases, and diabetes.
Even so, "while these studies point to possibilities that warrant further investigation, they have yielded conflicting and mixed results and do not offer the evidence needed to confirm that vitamin D has these effects," the IOM said in the release.
The IOM report is a "move in the right direction," according to Charles Hildebolt, DDS, PhD, director of radiology at the Mallinckrodt Institute of Radiology at Washington University, who has conducted numerous studies on the relationship between vitamin D, calcium, and periodontal disease. But he also believes there is enough evidence to support additional research into the effects of higher levels of vitamin D on various health conditions.
"All that we have suggested so far is that one get adequate intake levels of calcium and vitamin D," Dr. Hildebolt told DrBicuspid.com. "There is ongoing research, not definitive, where it appears there are additional benefits of vitamin D at higher levels than what is being recommended. But it is probably not wise for the IOM to recommend higher levels at this time."
Lab tests create confusion
Confusion about the amount of vitamin D necessary to ward off deficiency has arisen in recent years as tests that measure levels of serum 25-hydroxyvitamin D (25[OH]D) in patients' blood have become widely used, the IOM noted. The measurements of sufficiency and deficiency that clinical laboratories use to report test results have not been based on rigorous scientific studies and are not standardized, according to the committee's report. This lack of agreement means the same individual could be declared deficient or sufficient depending on which laboratory reads the test.
Based on available data, almost all individuals get sufficient vitamin D when their serum 25(OH)D levels are at or above 20 nanograms per milliliter (ng/mL) as it is measured in the U.S., or 50 nanomoles per liter (nmol/L) as measured in Canada, the IOM noted.
But the institute remains cautious about its new upper intake levels, emphasizing that they represent the upper safe boundary and should not be misunderstood as amounts that people need or should strive to consume. Getting too much calcium from dietary supplements has been associated with kidney stones, while excessive vitamin D can damage the kidneys and heart. Evidence about other possible risks associated with routine vitamin D supplementation is still tentative, and most studies have focused on very high doses taken short term rather than on routine, long-term consumption of large amounts, according to the IOM.
"While it is too early to make definitive statements about the risks associated with routine high doses of vitamin D and calcium, people don't need more than the amounts established in this report," Ross said. "Past cases such as hormone replacement therapy and high doses of beta carotene remind us that some therapies that seemed to show promise for treating or preventing health problems ultimately did not work out and even caused harm. This is why it is appropriate to approach emerging evidence about an intervention cautiously, but with an open mind."
Copyright © 2010 DrBicuspid.com