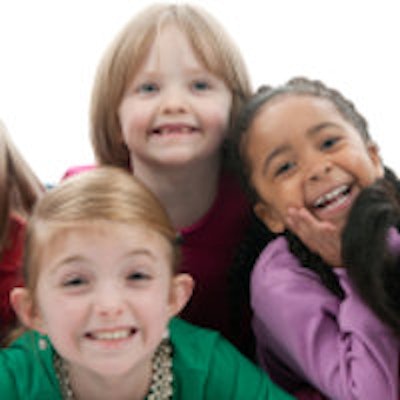 Midlevel dental providers (MLPs) could significantly reduce the millions of children who have no access to dental care, according to a report released today by the Pew Charitable Trusts.
MLPs can improve the ability of safety-net systems to reach low-income communities and save states money on emergency room care, the report concluded.
While lack of access to dental care is a complex problem, the report cited two dentist shortages as the main reasons:
An uneven distribution of dentists nationwide means access to care is limited for people living in rural areas, regardless of income or insurance coverage.
The relatively small number of dentists who participate in Medicaid means that many low-income people are not receiving dental care.
More than 14 million children enrolled in Medicaid did not receive any dental care in 2011, according to Pew. In comparison, privately insured children were almost 30% more likely to get dental care than those who were insured through Medicaid or other government programs, despite the fact that low-income children are almost twice as likely as their wealthier peers to develop caries, the report noted. In 22 states, less than half of Medicaid-enrolled children received dental care in 2011.
"A major factor driving children and adults' lack of access to dental care is the dentist shortage that exists in many areas of the country," the report stated.
In January, the U.S. Department of Health and Human Services reported that roughly 45 million Americans live in "shortage areas" – areas that have a scarcity of dentists relative to the population, the report noted. In six states, at least 20% of the population has little or no access to dentists. The federal government estimates that eliminating the nation's shortages would require more than 6,000 new dentists.
3 state case studies
The report focused on three states -- Kansas, Maine, and North Carolina -- as examples of the scope of the dental workforce shortage and its effect on access to care.
In 2010, 53 of Kansas' 105 counties had two or fewer dentists, according to Pew. All but one of these counties had dentist shortages, and 13 had no dentists at all. Bills that would pave the way for MLPs in Kansas have stalled in the Legislature despite advocates' claims that they would provide much-needed care to underserved populations.
Meanwhile, in Maine, 15 of the state's 16 counties were confirmed to have areas with dentist shortages last year. In 2010 and 2011, the state dental board issued 96 new dentist licenses, but 92 others expired or were withdrawn, resulting in a net increase of only four dentists, according to the report. Last week, Maine's House of Representatives approved a bill that would have created a new category of dental hygienists, but a day later the state Senate voted it down.
And in 2009, the ratio of dentists to population (4.4 to 10,000) in North Carolina was considerably below the national average (6.0-to-10,000). Even with a newly opened dental school and increased enrollment at another, experts project that the state's ratio will decline to 4.2-to-10,000 by 2015, the report stated.
The worst dental shortage was in Mississippi, where 36.3% of the population is underserved, according to Pew.
Despite thousands of published studies on the role of MLPs in dentistry, a yearlong systematic review by the ADA released in January found a lack of scientific evidence to support the use of nondentists performing irreversible surgical procedures.
The ADA has steadfastly opposed allowing MLPs to do restorations and extractions, and has released reports that concluded the MLP model is not economically realistic or sustainable.
Enough schools?
New dental schools are slated to open in several states during the next few years, which is expected to address the shortage issue. But if future graduates follow the practice patterns of current dentists -- that is, moving to more populated areas and primarily serving privately insured patients or those who pay out of pocket -- the access problem will persist, according to Pew.
Additionally, the supply of dentists nationally is likely to shrink in the coming years, the report noted. According to a 2009 ADA survey, 37% of dentists were older than age 55 and approaching retirement. Between 2010 and 2030, the ADA projects that, despite the addition of new dental schools and possible increase in graduates, the ratio of dentists to Americans will fall.
Another issue complicating the situation is the millions of additional children who will receive dental insurance through the Patient Protection and Affordable Care Act by 2014. The inclusion of pediatric dental benefits in the health reform law will likely benefit a significant portion of the 1 in 4 children (about 19 million) who lack dental coverage, the report stated. But they will enter a system that is already unable to provide dental services for all the children with coverage.
Medicaid access
Although Medicaid provides comprehensive dental benefits to about a third of U.S. children, many dentists do not accept publicly insured patients, the report noted. Dentists cite multiple factors for not participating in Medicaid; chief among them are low reimbursement rates and burdensome administrative procedures.
Florida tops the list of states that have the most dentists who do not accept Medicaid-enrolled children, with 75.5% who did not see a dentist in 2011, according to the report.
"Today's healthcare safety net is unable to compensate for the uneven distribution of dentists or the scarcity of those accepting Medicaid," the report stated.
Roughly 1 in 4 federally funded health centers in low-income communities reported offering no dental services in 2011, according to Pew.
As a result, children and adults without access to dental care are more likely to end up in hospital emergency rooms (ERs) with serious dental conditions. In 2009, more than 830,000 Americans were treated in ERs for toothaches and other preventable problems, according to a 2012 Pew report.
"For many low-income children, emergency rooms are the only option because their families cannot find a dentist who practices in the area or accepts Medicaid," the report stated.
A national study found that treating caries-related cases in ERs cost nearly $110 million in 2006, according to the report, and the states are being saddled with a significant share of such expenses through Medicaid.
About 15 states are considering legislation to train hygienists or other existing practitioners to perform more services, to license MLPs such as dental therapists, or to use telehealth technology to link practitioners in underserved areas to supervising dentists, Pew noted.
A 2012 survey by the University of Detroit Mercy School of Dentistry revealed that three-quarters of dental school deans said that the scope of practice to both hygienists and dental assistants should be significantly expanded.
Policy solutions
While a variety of factors are to blame for the access-to-care problem in the U.S., workforce shortages erect barriers to dental care "for millions of children," the report noted.
The report also stated that states should increase Medicaid reimbursement rates enough to cover the actual cost of providing care to encourage greater dentist participation. Some state Medicaid agencies are streamlining administrative processes to make provider enrollment and billing less burdensome, the report noted. Both approaches have been found to improve access by making it easier and more cost-effective for dentists to participate in the Medicaid system.
"Yet neither is sufficient to close the dental access gap," the report stated. "By playing a role similar to nurse practitioners in the medical field, additional types of dental providers can expand the dental team's reach and help bring care to millions of people who live where dentists are scarce."
Dental therapists already offer routine preventive and restorative care in more than 50 countries, and the report noted that U.S. and international research have found that MLPs provide quality, safe care. It also pointed out that these findings were reaffirmed by an ADA study published earlier this year and by statements from the Oral Health America and the American Association of Public Health Dentistry.
"To maximize their effect on access in underserved communities, these dental providers can work in rural clinics, low-income schools, and other settings where they are most likely to reach those who struggle to get care," the report concluded.
In addition, telehealth technology can link supervising dentists to practitioners who work in rural areas, according to Pew.
"In the next year, millions of additional children will receive coverage through the Affordable Care Act and will enter a dental care system that does not deliver services to all those currently uninsured, whether through private or public coverage," the report noted. "Unless states take steps to expand the dental workforce, the shortage of providers in many areas of the country and for low-income children will not only persist, but will grow worse in the coming years."
MLPs can extend the reach of the dental team to areas where dentists are scarce, Pew noted, and can also make it more financially feasible to provide care for Medicaid-enrolled children.
"Working under the supervision of dentists, these practitioners can improve the ability of safety-net systems to reach low-income communities, save sate money on emergency room care and other costly alternatives, and ensure that more children and families get the care they urgently need," the report concluded.