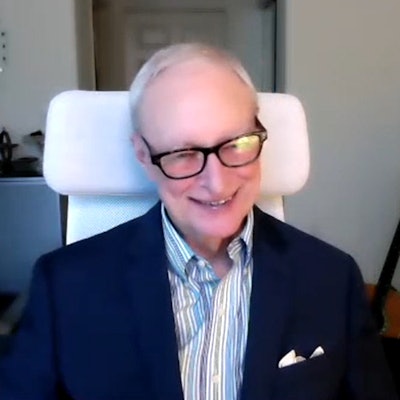 May is Save Your Tooth Month, which serves as an annual reminder about the importance of keeping teeth and gums healthy. To mark the occasion, Dr. Samuel Low, a periodontology expert and chief dental officer of Biolase, answered questions about helping dental patients keep their teeth.
Q: What might patients not know about the connection between dental health and overall health?
A: Many patients may not realize that there is a clear connection between oral health and overall health, known as the oral-systemic link. Major systemic diseases associated with oral health are cardiovascular disease, diabetes, and mental health. Many studies have shown that neglecting your oral health can adversely affect your periodontal health by affecting your immune system.
There is also a growing body of evidence suggesting mental health also plays a role in oral health. For example, individuals experiencing mental health conditions may struggle to maintain healthy oral hygiene habits. The same research highlights that depression can specifically increase the likelihood of people avoiding at-home dental hygiene, canceling dental visits, eating unhealthy foods, and self-medicating.
Q: Some patients only visit the dentist when they're in pain. Is there anything dental professionals can say or do to change that?
A: As dental professionals, one of our many responsibilities is to help patients understand the value of preventive care. Many times, these conversations take place when treating a patient for a concern. During these treatments, we can take the opportunity to instill trust and address fears that may have created the delay in booking routine dental visits in the first place.
Keeping the patient's comfort top of mind is critical from the first interaction to the recovery time. Dental lasers allow for a less time-consuming and virtually painless patient experience during treatment, and lasers offer a more holistic alternative, since the action is light energy.
There is also a great benefit to starting the relationship between provider and patient at an early age. Helping our pediatric patients have a positive experience during their visits can prove critical in setting up healthy oral health habits for life.
Q: Is there a way for patients to practice preventive dentistry at home beyond brushing and flossing?
A: While providers -- especially dental hygienists -- work hard to educate and care for patients while they are in the chair, the heavy lifting is done at home through lifestyle choices. Power (electric toothbrushes) afford convenience and compliance with timers. New water flossers and antioxidant/antimicrobial gels and rinses can complement traditional oral hygiene methods.
In addition to normal daily oral hygiene, eating a healthy diet and refraining from substance abuse and addictive substances can sustain the health of a patient's teeth. Sticking with routine debridement appointments and addressing concerns early on -- versus waiting -- are also ways that patients can practice preventive care before anything becomes severe.
Q: What would you say to a patient who thinks losing teeth to dental diseases is natural or inevitable?
A: There are myriad misconceptions when it comes to the health of the human body, and while there are always exceptions, one's health can be greatly improved and managed with proper care and healthy lifestyle choices. This is no different when it comes to oral health.
There is no relationship between age and losing teeth. An example of this is periodontal disease, which has raised its head significantly over recent years but is largely preventable through proper oral healthcare management.
Q: What new technologies can help dental professionals better prevent and treat dental diseases?
A: Although dental laser technology has been around for more than 30 years, it is still considered a newer technology in the industry and among patients. This technology offers a wide variety of benefits for providers and patients alike when it comes to prevention and treatment of dental disease.
This includes diode lasers, which dental hygienists often select to assist with and augment conventional therapies with laser bacterial reduction and gingival curettage. All tissue lasers step up the level of care with myriad procedures, including managing both periodontal and implant disease, decreased reliance on chemicals for endodontic procedures, decreased local anesthesia for cavity preparation, and more.
Dr. Samuel Low was named vice president, dental and clinical affairs, and chief dental officer of Biolase in October 2016. Low is a professor emeritus at the University of Florida College of Dentistry and associate faculty member of the Pankey Institute. He has 30 years of private practice experience in periodontics, lasers, and implant placement. He is also a diplomate of the American Board of Periodontology and past president of the American Academy of Periodontology.
The comments and observations expressed herein do not necessarily reflect the opinions of DrBicuspid.com, nor should they be construed as an endorsement or admonishment of any particular idea, vendor, or organization.