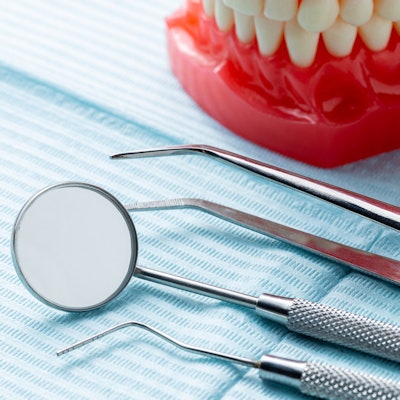 Researchers from Marquette University in Milwaukee will study how aging and periodontal disease affect the connective tissue that absorbs the pressure of chewing.
Funded by a seven-year grant from the National Institutes of Health (NIH), researchers will explore how getting older and gum disease affect cementum, the tissue that attaches the tooth to the gum and absorbs the stress of masticating.
Dr. Mariana Reis received the K99/R00 award from the NIH, which the university said is a first for it. The grant is anticipated to reach $1.46 million.
The first two years of the study will be under the mentorship of Dr. Ana Bedran-Russo, chair and professor of general dental sciences at the university. The final five years of the grant will comprise the independent phase.
For the first two years of the study, Reis will compare healthy and diseased cementum from human teeth across different age groups. From there, she will create a profile of aging cementum by identifying its biomechanical, structural, and mechanical features. This profile will include demonstrating how aging aggravates periodontal inflammation.
During the independent phase, Reis will examine the effects of aging and periodontal disease on rodent models in real time, as well as how cementum regenerates as the disease abates. She will also explore the role of microRNAs in periodontal disease.
Marquette University said the research could serve as a basis for future studies exploring the effects of biomedical advances on periodontal treatments and regenerative strategies.