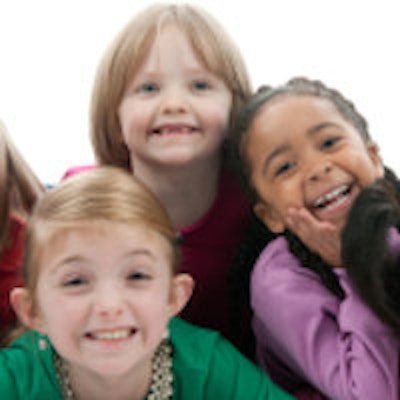 Thursday's report from the U.S. Centers for Disease Control and Prevention (CDC) highlighted that almost a quarter of children ages 2 to 5 had caries in their primary teeth, while 3 in 5 adolescents also had caries in their permanent teeth.
In a follow-up to the story about the report, DrBicuspid.com talked with representatives of the American Academy of Pediatric Dentistry (AAPD), the ADA, and the National Institute of Dental and Craniofacial Research (NIDCR) about the report's impact and what needs to happen next, especially in communities where caries and oral healthcare rates need to improve.
Report co-author Capt. Bruce Dye, DDS, MPH, the dental epidemiology officer at the NIDCR, noted that nearly 58% of teenagers have caries. He also pointed out the disparities between various ethnic groups.
"The main good news in this report: I'm encouraged that only 10% of preschool kids have untreated tooth decay. This is the lowest percentage we've seen in the past 25 years for this age group. The main disappointing news in the report is that dental caries prevalence has remained over 50% for teenagers regardless of race ethnicity in the past two decades," Dye said.
"Oral health disparities between ethnic groups were evident across most age groups," he said.
Hispanic children were more likely to have one or more cavities than white and Asian children, and black teens were less likely to have dental sealants than any other group, he noted.
"Although tooth decay has been declining since the 1960s, when 75% of children by the age of 11 had cavities in their permanent adult teeth, and now more like 25% of children by the age of 11 have cavities, tooth decay is still a common disease in children and adolescents with significant consequences," Dr. Dye said. "For example, children with serious dental problems can have difficulty eating and sleeping, paying attention, and concentrating in school."
ADA comment
ADA spokesperson Lindsey Robinson, DDS, told DrBicuspid.com in an interview that prevention is the key. Dr. Robinson outlined five actionable steps dentists can take to help prevent caries in the children and teens they treat:
Educate parents and communities on how cavities occur in children.
Ensure that children have access to a dental home, whether that be in a private practice or in a public health setting.
Make communities aware of the importance of public health measures that improve oral health for children, such as a school-based sealant programs.
Help communities to understanding the benefits of community water fluoridation.
Ensure children have at least one preventive dental visit a year.
Paul Casamassimo, DDS, of Columbus, OH, is the director of the AAPD's Pediatric Oral Health Research & Policy Center and is chair of the Review Committee for Pediatric Dentistry of the Commission on Dental Accreditation. Speaking for the AAPD, he said the overall message of the report was positive.
"The changes in the rates of dental caries are in a positive direction," he told DrBicuspid.com. "There's been a reduction in the suffering and treatment burden on families and children, so we're pleased the trend is going in that direction."
This reduction in the caries rate is something of a validation of the work the dental profession has been doing for the last 20 years in terms of emphasizing prevention, brushing teeth twice a day, fluoride use, flossing, and the like, Dr. Casamassimo said. The near doubling of the number of pediatric dentists in the past 15 years and improvements in utilization of dental services by children in Medicaid over this same period also are significant.
Hispanic caries rates
What most concerned Dr. Casamassimo, however, were the still high rates of caries among Hispanic children and some other socioeconomic groups.
"I think we need to be cognizant of two elements," he said. "First, demographics often boil down to socioeconomics and income. Second, we in dentistry need to do a better job of recognizing the contributions of community, family, and culture as explanations for tooth decay. We need to better understand these increased caries rates and be creative in understanding the context and environment, along with our solutions."
Why do black and Hispanic kids continue to have dental problems than white children? "We know that tooth brushing behaviors, diet choices, fluoride exposure, and routine dental care and family influences all affect the development of tooth decay," Dr. Dye explained.
Report co-author Gina Thornton-Evans, DDS, MPH, the dental officer in the CDC's Oral Health Division, said communities can do a lot to prevent caries, such as supporting school-based dental sealant programs.
"These programs typically target schools that serve a high percentage of children at high risk for tooth decay," she said. "These programs increase the number of children who receive dental sealants at school, and there's significant evidence to show that sealants have been proven to reduce tooth decay. Also communities can implement and maintain community water fluoridation efforts."
Long term
Dr. Casamassimo's other concern about the generally positive report was to make sure the results of this two-year survey weren't just a blip.
"When I look at these numbers I'd say we're like at halftime of a ballgame and, overall, we're encouraged, but we have another half to go to get the final results."
— Capt. Bruce Dye, DDS, MPH
"We'd love it if these results held up and improved," Dr. Casamassimo said. "But we don't want to reduce our vigilance in doing what we know works. While we have a cautious optimism going forward, we continue to see caries rates at unacceptably high levels for children."
Dr. Dye said he was also cautiously optimistic about the report's findings.
"It is clear the numbers are encouraging and are guiding us toward better oral health for children for the most part, but we also have to recognize that we haven't made much progress in the last couple of decades in some areas, especially among adolescents," he said.
Dr. Dye used a sports metaphor to describe the situation.
"Nevertheless, when I look at these numbers I'd say we're like at halftime of a ballgame and, overall, we're encouraged, but we have another half to go to get the final results."