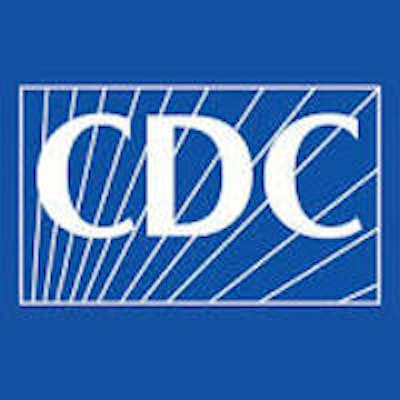 While 91% of U.S. adults have dental caries, fewer than 2 in 5 experience complete tooth loss, according to a new report released Wednesday by the Centers for Disease Control and Prevention (CDC). The report authors believe that general dentists will begin to see more patients who want to save their natural teeth.
This report comes two months after another CDC brief that analyzed caries in children's primary and permanent teeth. According to the prior report, 58% of U.S. adolescents ages 12 to 19 experienced caries in the permanent teeth from 2011 to 2012. This suggests that many Americans have caries before entering adulthood.
"There are two overarching themes: We're keeping more teeth, and caries affect us as we age."
— Bruce A. Dye, DDS, MPH
The new report is based on data from the National Center for Health Statistics (NCHS) National Health and Nutrition Examination Survey (NHANES), 2011-2012, which consisted of interviews in participants' homes and standardized physical examinations. The findings show that edentulism has been declining rapidly since NHANES began in the 1960s.
"I would say there are two overarching themes here," said report author Bruce A. Dye, DDS, MPH, dental epidemiology officer with the National Institute of Dental and Craniofacial Research. "We're keeping more teeth, and caries affect us as we age."
More adults are keeping their natural teeth
The rate of edentulism has declined almost 40% in 50 years, which Dr. Dye considers to be one of the most encouraging findings from the survey.
"This change over the past 50 years is pretty remarkable and means for many Americans dentures are no longer a reality," he said.
Although the findings are encouraging, edentulism becomes more of a risk as adults get older. The survey found about one-quarter of adults older than age 75 experienced complete tooth loss.
Edentulism is highest for non-Hispanic black adults, who had a 30% prevalence of complete tooth loss. In contrast, Hispanics were the least likely to experience edentulism (15%), followed by whites (17%) and Asians (24%).
In addition, the risk of losing any teeth increases with age. Nearly 67% of adults between ages 20 and 39 had a full set of permanent teeth, but that number drops in half for adults ages 40 to 64. Non-Hispanic white adults were the most likely to keep their teeth (51%), while non-Hispanic black adults are the least likely (38%).
As more adults keep their teeth, Dr. Dye believes that dentists will be directly impacted by the change.
"I think one of the big takeaways for those dentists who have been practicing a long time will probably be ... noticing a lot of older adults with teeth ... and more adults will be willing to make the investment to keep their teeth," he said.
Most adults experience dental caries
According to the report, 91% of U.S. adults between ages 20 and 64 had caries in their permanent teeth, and 97% of adults ages 50 to 64 experienced caries. The report defines caries as having a tooth appropriately treated for tooth decay or having untreated decay present, and it defines tooth decay as having a cavity.
"When I think about what is the main disappointing news in this report, it's that dental caries continue affecting many adults. Nearly 1 in 5 adults have untreated dental caries," Dr. Dye said.
Non-Hispanic black adults were about two to three times more likely to experience untreated caries than white and Asian adults depending on their age. While NHANES does not take into account the reason for disparities, the authors believe it may have to do with access to care.
"We're not sure the disparity has grown, but there has been a significant disparity for a while," Dr. Dye said. "The big issue for adults regarding disparity can probably be translated to access-to-care issues."
The prevalence of caries and untreated caries may be underreported, because the survey only looked at coronal caries, not root caries, Dr. Dye noted. This may particularly impact the findings for older adults, who are more likely to experience root caries, he said.
More details will be coming out in the next few years, including socioeconomic status and the role of fluoride use and exposure, according to the report authors.
ADA response: The numbers are sobering
In response to the new report, the ADA said, "the numbers are sobering," specifically citing the high percentage of people with caries and untreated caries.
"Despite all the advances in our ability to prevent, detect, and treat dental disease, too many Americans -- for a variety of reasons -- are not enjoying the best possible oral health," ADA President Maxine Feinberg, DDS, stated in a press release. The disproportionate rates of disease among some minorities are "particularly disturbing" and underscore the need for greater outreach to these underserved populations, she noted.
The ADA reaffirmed its position that preventive care is needed to help stop dental disease before damage occurs. Dr. Feinberg specifically praised community water fluoridation, sealant programs for children, and efforts to educate families.
"We know that prevention works," she said. "We are doubling down, and we urge the broader health care community, federal, state, and local officials, the private sector -- everyone with a stake in a healthier, more productive nation -- to join us."