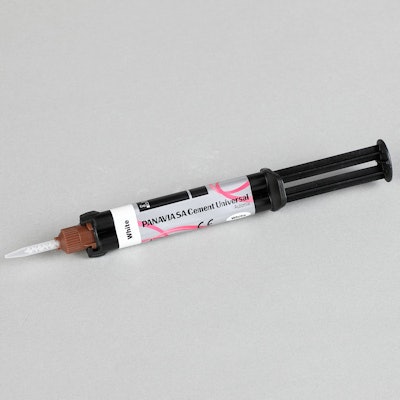 SAN FRANCISCO - Kuraray has introduced a self-adhesive resin cement at the 2019 ADA FDI World Dental Congress this week.
The Panavia SA Cement Universal is a single-step cement that adheres to porcelain, lithium disilicate, composite resin, and glass ceramics. The cement incorporates a silane coupling agent, LCSi monomer, so it does not require a separate silane or primer. The product can be stored at room temperature and is easy to apply, according to the company.
See the resin cement at Kuraray's congress booth, No. 3418, in the Moscone Center.