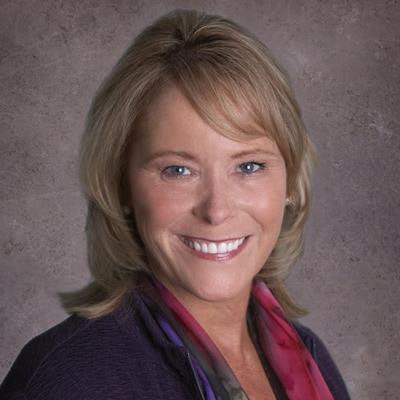 Dental implants are a highly successful therapy and a must for treatment options in today's practice. Protocol for the maintenance of dental implants is now supported by a plethora of research. With that, you must stay up to date as changes happen frequently.
The longevity of an implant-supported restoration will be compromised if improper or incomplete maintenance procedures and techniques are employed. The mantra of "do no harm" to the bone, the integrated implant, or the surrounding soft tissue is paramount. The majority of implants are made of titanium, and the initial success is determined by a natural process known as osseointegration, coupled with proper home care and professional support.
The 3-step process
Presentation/examination/radiographs
Incorporate systematic documentation of clinical markers, including the health status of both the soft tissue and bone. The tissue surrounding a dental implant has a perimucosal seal, not a sulcus. The seal has one horizontal fiber, which fuels the debate "to probe or not to probe." Measurements above 4-mm pockets may be present (due to the implant design) but, when free of bleeding or inflammation, are not necessarily indicative of trouble or disease around an implant site. Caution: The seal is more prone to a bacterial assault, and changes can happen rapidly, so proper at-home oral hygiene instruction is imperative.
It is important that you clinically note the amount of thick-keratinized and stippled-gingival margins. The first "cause for pause" for probing the perimucosal seal area will be the lack of keratinized gingiva. The perimucosal seal provides a barrier against bacterial invasion from the oral cavity. However, when compared with a natural sulcus, it is lacking the strength of an attachment.
Note health or disease:
Peri-implant mucositis (reversible): No bone loss
Peri-implantitis:

Radiographic or clinical evidence of bone loss
Gingival expression may mimic a periodontal abscess, suppuration, and bleeding on probing (BOP)
Can cause rapid bone loss
Finally, via radiographic evidence, document any bone that has been lost to expose a thread or threads. Each thread on all implant systems are approximately 1 mm. As with pocket depths, bone loss around an implant is a warning that something is wrong.
Radiographs
Literature varies concerning the need for radiographic follow-up after stable initial integration is achieved. However, an annual review with either vertical bitewing or preferably a periapical is most supported.
Instrumentation
Hard deposits clinging to titanium are not as tenacious as those found on natural dentition. Short horizontal strokes with light pressure are usually sufficient to remove most deposits. One trick of the trade for removing deposits is to use floss first to remove particles. For hard deposits, only instruments made of titanium are currently recommended.
Ultrasonic scalers and air polishers must only be used when the efficacy and safety for use around implants has been documented. There are options, so be sure to read, learn, and ask questions.
One important note: Absolutely do not use stainless steel tips.
Occlusion
Arguably the most important component of the maintenance appointment is to detect movement in either the prosthesis or the body of the implant.
Occlusal trauma, gone undetected or untreated, will eventually cause osseointegration to fail. Therefore, the occlusion should be evaluated by the dentist every three months for the first year, followed by occlusal examinations at every maintenance appointment.
Removal of any restorative case annually is no longer recommended. Suggestions to dentists are that restorative cases only be removed when enough data have been collected to suggest the removal is necessary to aid in a probable occlusal failure or when surgical intervention is necessary.
What's more, mobility is unacceptable, potentially damaging, and must be addressed immediately by the dentist.
In summary
Be diligent, be prepared, and do your research. My observation over 30 years has been that constant reading, attending courses specific to implant therapy, and the ability to shift course as the studies show us smarter ways to manage implant dentistry are critical.
Lisa Wadsworth, RDH, owns Lisa C. Wadsworth, Inc., a company focused on consulting, speaking and personal coaching for the solo practitioner and the dental service organization landscape. She has received fellowship status with the Association of Dental Implant Auxiliaries and can be reached at lisa@lisawadsworth.com.
The comments and observations expressed herein do not necessarily reflect the opinions of DrBicuspid.com, nor should they be construed as an endorsement or admonishment of any particular idea, vendor, or organization.