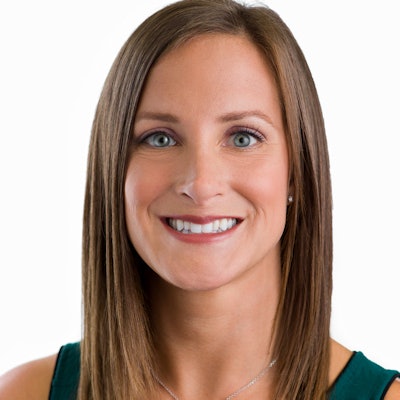 Many general dentists feel a little uneasy about treating children. Dentists worry about their fear, anxiety, and tantrums.
There is nothing to be afraid of if you follow the tell-show-do technique, which is a helpful strategy that allows any general dentist to treat children safely and comfortably.
Follow these five steps to get you on your way.
1. Plan for injections
No one, especially children, likes injections. When it's time to inject a child, make sure you use plenty of topical cream and be sure to warn the patient that the "magic jelly" will tingle or feel warm. Use a bite block and make sure your assistant is protecting the child's hands. If the guardian gives consent, ask the person to cover the child's ears so that he or she cannot move from side to side. Explain to children what is going to happen and encourage patients to shut their eyes so they won't see the bright light that will be used. Tell children that they may feel a pinch when the shot is given but that it will only take a second, and that the visit is close to being over.
2. Show it before you use it
Always show kids the handpiece without the bur before you use it. Spray a little water on their hands so they know what to expect. Warn them that the toothbrush makes noise and that it sounds even louder when it's in the mouth. Older children will notice the bur, so show a 557 carbide and explain that it's like a tiny toothbrush. Allow children to hold the bur and roll it gently against their nails, so there is nothing to fear. Consider doing the same if children need a stainless steel crown. Allow children to hold the crown, and explain that you will fit them for different sizes after the tooth is cleaned. Also, let patients try and guess which size tooth will fit. Sometimes, they are right.
3. Don't come in wearing a mask, etc.
Always be sure to put on your loupes, mask, and surgical cap while in the operatory. Most children will be terrified if you return to the operatory wearing this gear. It's a good idea to explain each one as you put it on. Ask them if they like your glasses and if they think your cap looks nice. You'll get a whole range of fun responses, and it will likely prevent them from focusing on the treatment they are about to receive.
4. Give them a thumbs up
Be sure to praise children throughout procedures and after they are completed. They will remember those kind words and, hopefully, each time will get better and better. Remind children of how well they did and that you're excited to see them again at their next cleaning.
5. Don't forget the prizes
Kids love prizes. Give them stickers, bubbles, tattoos, toothbrushes, or whatever, and they will be happy. This also allows you to end the visit on a positive note.
Now that you know what you can do to put you, your team, and younger patients at ease, book those appointments for children. These tips will help your patients -- and also give you an extra boost of confidence.
Laurel Gans, DDS, is a general dentist and writer from Cleveland. While attending graduate school, Dr. Gans published her first novel and continues to write for several publications. Her identical twin, Stephanie Gans, DDS, is also a dentist. Dr. Gans can be reached at laurelgans@gmail.com.
The comments and observations expressed herein do not necessarily reflect the opinions of DrBicuspid.com, nor should they be construed as an endorsement or admonishment of any particular idea, vendor, or organization.