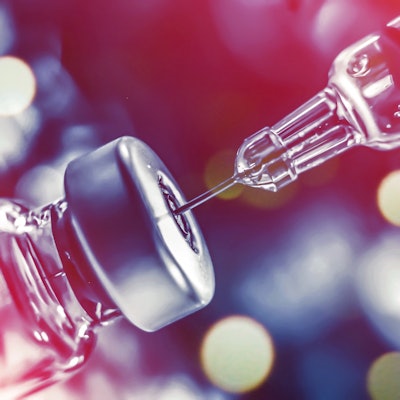 Dental Dose is a twice-monthly video series featuring pharmacologist Tom Viola, RPh. In each episode, Viola shares bite-sized pieces of dental pharmacology news, facts, and myths.
Bupivacaine's claim to fame is that it's the longest-acting amide anesthetic agent, noted Tom Viola in the latest episode of Dental Dose. It fills the need for instances when patients require profound anesthesia for the entire length of a procedure.
But how much do you really know about this amide anesthetic? Viola broke down three key points.
1. Bupivacaine is more than an anesthetic agent.
Bupivacaine is not only an anesthetic agent but also an analgesic, Viola said. That means a patient who will be in intense pain after a procedure might be better served by an injection of bupivacaine rather than relying on a combination of ibuprofen and acetaminophen for postsurgery pain.
"That would keep them numb for hours afterward," Viola said. "If you didn't want to write a script for an analgesic, especially opioids, that might be a good alternative."
2. Watch out for unintended consequences.
Viola warned that patients who receive a bupivacaine injection can unintentionally bite down on their cheek or tongue when eating. The numbing effects can also last a long time in the body, slowing the heart and brain.
"A lot of people report that they're awfully tired," Viola said. "That could be one of the side effects of bupivacaine."
3. Bupivacaine works better for some types of patients.
Bupivacaine is often the anesthetic of last resort, Viola said. This makes it a good choice for some types of patients who are difficult to anesthetize, such as the following:
People with red hair
People with a history of substance abuse, methamphetamine use, or cocaine use
Heavy cannabis users
Learn more facts about bupivacaine in the episode below.
Do you have a topic idea for Dental Dose? We'd love to hear it: Please share your thoughts with the team.