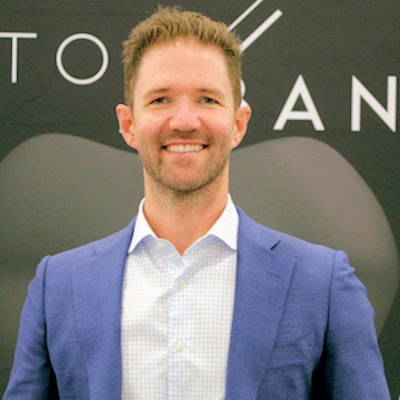 LAS VEGAS - Dr. Matthew Burton spoke on October 12 at the ADA's SmileCon 2021 meeting about the hurdles of performing class II restorations. When interviewed by DrBicuspid.com, his takeaway message was that the dental industry needs more clinicians to create tools and solutions.
"Innovators, we need you," Burton said. "It's important that the solutions come from us because it's firsthand failures we're dealing with."
Burton is a practicing dentist from Illinois and the inventor of VursaWedge. He came up with the idea after analyzing his own class II failures.
"Despite being the most common thing done and the most widely utilized procedure, there's still a ton of challenges with it," he said. "I've identified a certain area in the wedging component we've needed a little innovation in."
Burton identified the wedge as a common fail point in class II restorations. He invented VursaWedge's split-wedge design to improve outcomes for his own patients.
The product seemed to resonate with other dentists at the show. His presentation was well attended, and while filming the video below, numerous dentists approached the booth to talk to Burton about how they use the wedge in their own practice.
While Burton was pleased with the reaction, he said that dentistry still needs more entrepreneurs. For those at home with an idea that may improve practice outcomes, Burton had one piece of advice: "Do it."
The comments and observations expressed herein do not necessarily reflect the opinions of DrBicuspid.com, nor should they be construed as an endorsement or admonishment of any particular idea, vendor, or organization.