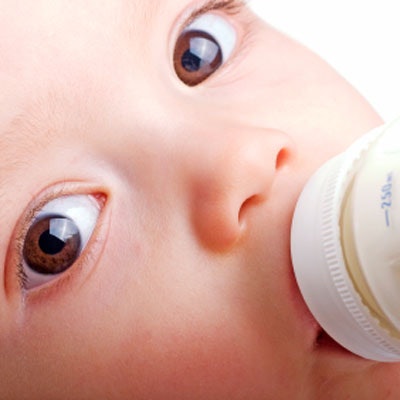 The U.S. Preventive Services Task Force (USPSTF) has released updated recommendations on screening and interventions to prevent dental caries in children younger than 5 years. The recommendations were accompanied by a JAMA Health Forum editorial on December 7 that called for reducing inequities in early childhood dental caries in primary healthcare settings.
The updated USPSTF recommendations, which are similar to the task force's 2014 recommendations, are as follows:
Primary care clinicians should prescribe oral fluoride supplementation starting at age 6 months for children whose water supply is deficient in fluoride (B recommendation).
Primary care clinicians should apply fluoride varnish to the primary teeth of all infants and children starting at the age of primary tooth eruption (B recommendation).
There is insufficient evidence to assess the balance of benefits and harms of routine screening examinations for dental caries performed by primary care clinicians in children younger than age 5 (I statement).
The new USPSTF recommendations also highlight the higher prevalence and severity of dental caries among low-income and certain racial and ethnic populations. Specifically, they state that dental caries "prevalence is higher in Mexican American children (33%) and non-Hispanic Black children (28%) than in non-Hispanic White children (18%)."
In the JAMA Health Forum editorial, Dr. Jacqueline Burgette, PhD, and colleagues used the occasion of the updated USPSTF recommendations to call for innovation in implementing and tailoring preventive dental care at the individual and population levels to ensure the equitable delivery of preventive strategies by primary care clinicians.
Addressing the USPSTF's recommendations on fluoride supplementation and fluoride varnish to prevent dental caries in children younger than 5 years, the authors lamented that "despite previous recommendations, existing policies, and reimbursement, fluoride varnish use in medical settings for all young children has remained underutilized or utilized in a subjective manner."
Current evidence suggests that application of fluoride varnish is more likely to be cost-effective in populations with high caries risk, the authors noted. They called on dental professionals to target groups with higher risk and to implement the USPSTF recommendations more effectively than in the past to reduce the persistent disparities and inequities in caries rates and access to care.
Burgette and colleagues also addressed the USPSTF's determination that there is not enough evidence to recommend for or against primary care clinicians regularly screening for cavities with an exam in children younger than 5. The authors pointed out that, although several caries risk assessment tools exist, none has been validated for use in children in the U.S. in the primary care practice setting. To remedy this situation, future efforts should focus on improving and standardizing methods and reporting of screening and prediction modeling in caries research and conducting implementation research to better incorporate validated models in practice, they added.
Finally, the authors emphasized two strategies to promote the equitable implementation of evidence-based preventive oral health services: the promotion of appropriate age-dependent use of fluoride toothpaste in the home, and the promotion of healthy dietary habits that reduce the intake of free sugars, which can boost health outcomes associated with dental caries and general health conditions such as obesity and diabetes.