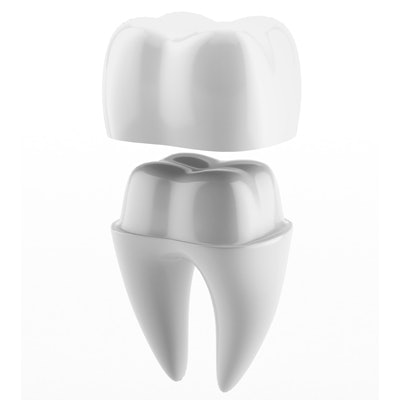 #Turkeyteeth is trending on social media platforms and taking a toll on thousands of people's dental well-being in the process. The trend, made popular by TV personality Katie Price and Jack Fincham of "Love Island" entails traveling abroad to Turkey to get discounted crowns.
While some patients are getting veneers, the majority are getting discounted crowns, which involves shaving off 70% of the bone to achieve the perfect smile. Dental experts warn that the trending procedure may lead to serious dental complications like dead stumps, abscesses, and nerve damage.
BBC News recently surveyed 1,000 U.K. dentists of which 597 said they had treated patients who experienced complications after visiting Turkey for dental work. For many patients, root canals must be done to address complications, resulting in more expenses. Nearly 1 in 5 of the patients surveyed said the repair costs exceeded 5,000 pounds ($5,989). Research further suggests that one-quarter of crowns have to be extracted after 15 years.
Jack Fincham from "Love Island" was one of the first to sport the trend. He traveled to Turkey in 2018 for crowns.
"My mum used to be a dental nurse, so I know how expensive it is to get your teeth done. I knew it would be about £10,000-£15,000 easily in England. So I thought I'd rather just go to Turkey, get a bit of sun, have a laugh," Fincham said in the BBC News article.
The week that Fincham first spoke about his teeth on reality television, Google searches for "Turkey teeth" spiked. "I didn't really know what a crown was, and I didn't know it was quite as invasive as it was," Fincham admitted to BBC News.
This isn't the first time filed teeth have trended on social media. Last year, Dr. Katina Spadoni warned dentists of risky TikTok trends such as filed teeth. The long-term consequences for young patients who file down their healthy teeth can include exposing the nerve and increasing the possibility of root canals, cavities, and stains, said Spadoni, the dental director for Anthem Blue Cross and Blue Shield and a private practice dentist.
"For someone who is in their teens or early 20s, this can be a recurring expense, as they may need to have the veneers or crowns replaced several times during their life," Spadoni told DrBicuspid.com. "For more extreme damage to the tooth or if the root canal fails, patients may require dental implants that cost between $5,000 and $6,000 per tooth."