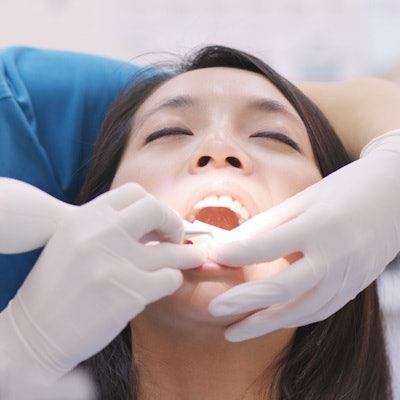 A TikTok trend where people attempt at-home teeth scaling has drawn the attention of dental experts who say that this procedure should be left to the professionals. While teeth scaling has health benefits, experts worry that untrained people could accidentally injure their teeth and gums.
TikTok users are attempting to recreate part of the dental office experience at home by using sharp tools to remove plaque from their teeth. Professionally performed scaling typically goes below the gums, which can reduce the risk of gum disease and tooth decay in addition to other benefits as well.
In a March 2 article published in HuffPost, Dr. Marina Gonchar, owner of Skin to Smile, said that inexperienced people using sharp tools used for scaling could accidentally damage their teeth and gums, including scraping away enamel. In addition, improper sterilization methods could lead to infection. Furthermore, scaling isn't recommended for everyone.
"The determination if a patient requires tooth scaling is usually made as a result of a clinical exam and radiographic analysis, which confirms that the patient has plaque located significantly below the gumline and is causing gum inflammation with possible bone loss," Gonchar said in the HuffPost article.
A video article published on March 2 in The Buffalo News suggested that people who are concerned about dental health should brush and floss regularly to avoid plaque buildup.