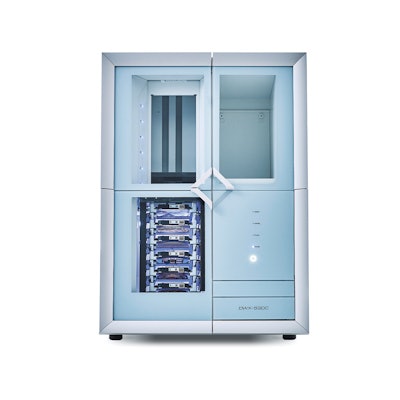 Roland DGA's DGShape Americas business group recently launched the DWX-53DC dry dental mill, part of the company's DWX Series milling solutions.
The five-axis mill contains an automatic six-disc changer and a 15-station automatic tool changer. It also has a redesigned spindle for tool gripping.
The mill uses a 4-mm tool made exclusively for the DWX-53DC that aims for faster roughing of polymethyl methacrylate. Other features include a built-in web camera, an extraction unit, a connection cable, and a built-in ionizer.
DGShape offers additional options to suit specific DWX-53DC user needs, such as integration with Microsoft Surface Pro and an optical barcode reader.