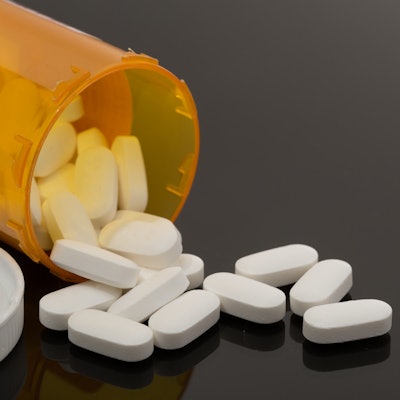 Exposure to certain medications in early childhood is suspected to be associated with molar incisor hypomineralization (MIH). Researchers analyzed associations between MIH, exposure to medication, and prenatal factors in a study published on September 30 in the Journal of Dentistry.
MIH is a major oral health concern with a widely unknown origin. While MIH is considered to have a systemic origin, the etiology and pathogenesis remain controversial.
"Exposure to drugs from several groups prescribed in the first 4 years of life were clearly associated with higher MIH rates," wrote the study authors, led by Michael Raedel of Technical University of Dresden in Germany.
The study took place between 2010 and 2019. Nearly 300,000 children between the ages of 6 and 9 were included in the study. About 23,000 children were assigned to the MIH group based on their treatment patterns. Their medical data were evaluated.
Researchers classified prescriptions of medications according to the Anatomical Therapeutic Chemical (ATC) classification system. The mineralization period of first molars and incisors within the first four years of life was closely analyzed.
Participants in the MIH group had significantly higher prescription quantities for medication. Anti-infectives for systemic use (ATC J), medications for the respiratory system (ATC R), and medications for sensory organs (ATC S) showed the largest differences between the groups within the first four years of life.
Concerning ATC J and ATC R medications, the differences between MIH and control groups peaked in the fourth year at 10.1% and 10.8%, respectively. The highest difference in ATC S was observed in the third year at 9.02%.
The mechanisms behind these associations could not be identified due to the study's design. However, the authors found no association between MIH and increased susceptibility to infection, premature birth, or perinatal factors.
"In summary, our findings are consistent with literature pointing to early life exposure as a risk factor and a lower importance of pre- and perinatal factors," explained the study's authors.
This study may pave the way for additional epidemiological and clinical studies. The effects of potential causative factors should be considered on a molecular level, the authors said.
"Although causal relations can still not be proven, a responsible use of the unquestionably beneficial antibiotics is encouraged from a clinical point of view," Raedel and colleagues concluded.