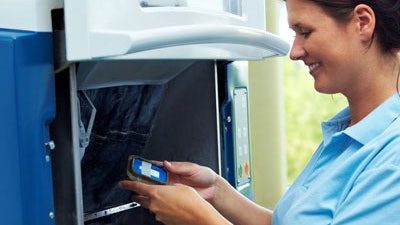 Roland DGA's DGShape Americas business group has entered a new strategic U.S. partnership with glass ceramic manufacturer Hass Bio America.
To kick off the partnership, Roland DGA is offering a cobranded variation of Hass Bio's Amber Mill Direct, the company announced in a press release. The Amber Mill Direct, powered by Roland DGA, is a precrystallized CAD/CAM lithium disilicate block that does not need to be fired. The block is being offered directly to clients and distributors.
Amber Mill Direct is configured for fabrication on Roland DGA's DGShape DWX-42W chairside milling unit. It offers a proprietary method for changing the translucency of the block by simply changing the oven schedule. Amber Mill Direct aims to provide consistent, highly aesthetic, durable restorations with smooth margins and gradated strengths that differ from incisal to cervical, the company said.