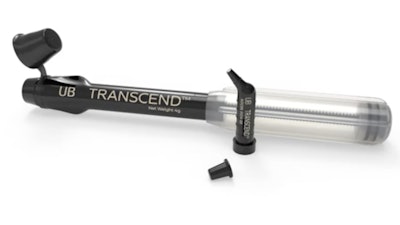 Image courtesy of Ultradent.
Dental material manufacturer Ultradent Products has launched Transcend universal composite, which allows dentists to complete most restorations with one shade of composite.
Due to its resin particle-match technology, Transcend composite is a nanohybrid formula that offers high levels of translucency, which is designed to allow for ideal pigmentation and opacification to match the surrounding dentition.
In addition, the universal body shade's opacity aims to help block underlying tooth color, eliminating the need for a blocker shade, Ultradent said. Furthermore, Transcend features four dentin shades and two enamel shades for those restorations that require a layering technique.