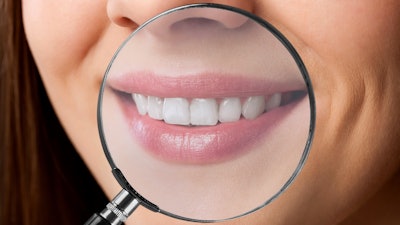 New Hampshire may be known for its picturesque towns and the White Mountain National Forest, but it may not be known for its white teeth. An analysis from Imagix Dental ranked the Granite state as the place where people are the most likely to have discolored teeth.
Vermont was ranked second, and Rhode Island came in third, according to a study by the practice, which has more than a half dozen offices in Georgia.
To determine which U.S. state has the highest prevalence of people with discolored or stained teeth, each state was scored on the availability and consumption of teeth-staining agents, including tea, coffee, wine, and cigarettes. Additionally, interest in DIY teeth whitening techniques by state inhabitants was assessed. It was assumed that states with a higher incidence of people having discolored teeth would conduct more Google searches about "how to whiten teeth" compared to other states, according to the data.
New Hampshire earned the top spot. Its residents were the most likely to have discolored teeth due to their consumption rates of tea, coffee, and wine. The state's wine consumption rate was an average of 7.31 gallons of wine consumed per person over the age of 21 during 2020. Additionally, the Granite State has the largest number of coffee shops and tea houses per capita, and Google Trends showed that it had one of the highest search rates for ways to whiten teeth, according to the results.
Vermont and Rhode Island earned their top spots based on their consumption rates of coffee, tea, and wine, and the number of residents who smoked.
However, where are you likely to find patients with the brightest pearly whites? They are living in Utah.
It's unsurprising since the percentage of its population that smokes cigarettes is about 9%, which is almost half of the U.S. average. Also, the Beehive State has a low number of tea houses per capita, and they drink about one-fourth the amount of wine that New Hampshire residents imbibe. Interestingly, Utah had one of the highest online search rates for "how to whiten teeth," which may indicate that its residents are serious about keeping their teeth free of stains, according to the study.
In terms of other states where residents are the least likely to have stained teeth, South Dakota came in second followed by Nebraska, Kansas, and Texas, respectively.
As for which U.S. cities are the most likely to have people with discolored teeth, it may not be shocking to learn that Las Vegas ranked as No. 1 with its bevy of smokers and coffee and tea shops. New Orleans came in second followed by Orlando, FL; Portland, OR; and San Diego, respectively, according to the results.

By ImagixDental.com