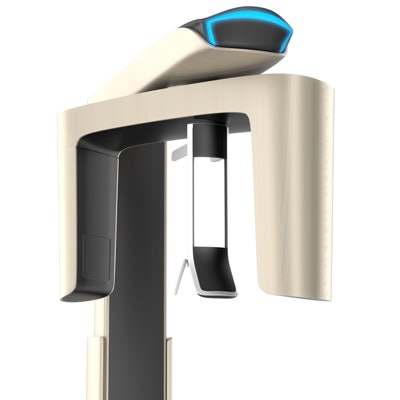 The use of cone-beam CT (CBCT) has increased in patients requiring dental implants, but 2D imaging remains the gold standard of care, according to a new Best Evidence Consensus (BEC) statement from the American Academy of Periodontology (AAP).
However, there are times when dentists should consider using CBCT, according to George Mandelaris, DDS, co-chair of the academy's consensus meeting on CBCT.
"Clinicians should consider CBCT imaging in addition to diagnostic 2D radiographs if they believe the anatomic information provided by advanced 3D imaging is necessary to properly diagnose, plan, and execute in the safest manner possible, as well as inform the patient prior to surgery," he told DrBicuspid.com.
Evolving practice
To address evolving issues in periodontal practice, the AAP convened a panel of experts with experience with CBCT in a range of clinical scenarios. The panel completed a systematic literature review on the scenarios and debated the merits of published data and experiential information. These best-evidence statements provide a clinical bottom line based on the best evidence available, according to the academy.
The series of statements included a summary article and individual statements on periodontal-orthodontic treatment, implant placement, and the management of periodontitis.
For the question concerning the use of CBCT in implant treatment, the expert panel performed a literature search and found 176 applicable studies from an initial list of almost 560. The authors reported no formal evaluation of the strength of the evidence included.
Among the relevant studies, three main categories emerged for the use of CBCT:
Diagnosis and treatment outcome assessment
Implant treatment planning
Anatomic characterization
"Imaging technology is becoming increasingly safer and playing a growing everyday role in the management of implant therapy and beyond."
— George Mandelaris, DDS
For outcome assessment, the statement authors concluded that more studies are needed to examine all CBCT volumes for clinically significant findings within and beyond the region of interest and highlight the high prevalence of incidental findings in CBCT scans.
For implant treatment planning, the authors concluded that CBCT posteroanterior cephalograms were more accurate than conventionally obtained extraoral cephalograms. Likewise, they noted that CBCT images provided reliable bone quantity information for preoperative implant planning in clinical and experimental studies.
For anatomic characterization, one advantage of CBCT is its ability to evaluate the ridge topography to determine if advanced grafting is necessary for appropriate implant site development, the authors wrote.
They listed four instances in which the available literature supports and validates the accuracy of CBCT:
Linear measurements of the available ridge height, width, and relative bone quality
Assessment of 3D surface alveolar ridge topography
Characterization of vital anatomic structures relevant to the implant site
Recognition of incidental pathology
Collaboration
CBCT offers opportunities for collaboration for dentists, Dr. Mandelaris concluded.
"Imaging technology is becoming increasingly safer and playing a stronger everyday role in the management of implant therapy and beyond," he stated. "For [general practitioners] working with surgical specialists such as periodontists in implant therapy, CBCT imaging offers a unique opportunity for 'restorative leadership' and 'collaborative accountability' that is not possible with traditional radiographs to ensure prosthetically directed implant outcomes."