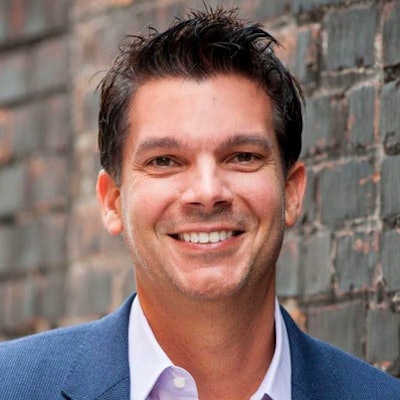 Friends, are you wondering what the headline above means? Well, watch the video below and let me try to answer that question for you.
If you just watched the video, then you already know what the headline means and you're looking for the details. If you didn't, that's OK. I have your back.
As we return to practice, our patients are going to have two major questions:
Am I safe coming to your practice?
Can you make this convenient for me?
I'm hoping that's not entirely news for you. But if it is, it's OK. You're still ahead of the COVID-19 curve.
Have a good, hard look at No. 1 above, if you will. Delivering excellence in the Occupational Safety and Health Administration (OSHA) space isn't enough. We need to make a concerted effort to focus our patients on everything we're doing, so they both see it and hear it -- e.g., top-notch personal protective equipment (PPE) and systems that you tell every single patient about. By the way, if you need the 411 on that, check out an interview with infection control expert Leslie Canham.
That being a basic essential, what I really want to focus on today is how their safety and our technology unite to deliver exactly what each of your patients is looking for, as well as exactly what it delivers to your future bottom line.
Single-appointment crowns
If you've followed along over the past several months, you've seen us chat about digital versus physical impressions. We've talked strengths and weaknesses, as well as opportunities and obstacles. That said, we're going to level up and speak to systems that allow us to design and mill, in addition to digital impressioning, for the major reasons below when COVID-19 will be at the front of patients' minds:
Safety means minimize my appointments.
Convenience means minimize my appointments for me.
Now, if you already own the technology, this is your time to go all in on team training. Find the most proficient scanner, designer, and shade and glazer within your practice. Empower them to get your entire clinical team up to speed. Return to practice with all clinical hands on deck.
If, on the other hand, you do not own the technology, I am by no means telling you to run out and get it. I am, however, recommending you do some research and meet with your favorite reps right now. Like you, they have time. Maximize it and get educated. Our present lesson can better prepare us for our future.
In addition to the time, manufacturers and lenders all have a vested interest in you purchasing right now. I have no dog in this race, so I can't speak to deals. What I can share is this: There will be some attractive offers waiting for you.
Bonus technology
Above is what most of us think about when we think of technology that satisfies the two big questions our patients are thinking about. What else can help? 3D printers.
Ponder the single-appointment opportunities. Ponder the team efficiency wins. Ponder that this just may be the only technology that pays for itself in under one month with the ability to do things like occlusal guards, surgical guides, clear aligners, assistant-free model pours, and digital dentures.
Yes, 3D printers pack a mean punch.
Last but certainly not least: Are there advantages of one company's tech over another's? Of course. Do your due diligence. Categorically, what matters more right now is your understanding that, more than ever, technology will drive the fastest comeback as well as the shortest path to future growth.
Here are just some of the options out there in these categories.
Single-appointment crowns
Dentsply Sirona: Cerec Primescan/Prime Mill
3Shape: Trios/Ivoclar-Vivadent PrograMill or vhf Z4 Mill
Glidewell: fastmill.io
Planmeca: Emerald S/Planmill 30s
Digital scanners
Dentsply Sirona - Primescan DI
Planmeca Emerald S
3Shape Trios
Kulzer cara i500 powered by Medit
Kavo X500 powered by Medit
Midmark TrueDef scanner (formally 3M)
3D printers
SprintRay Pro
Kulzer cara
Voco SolFlex
As you go back to your practice, your patients, like mine, will demand safety and efficiency more than they ever have. If you own the technology already, train hard. If you don't, ask questions and learn quickly. The practices that do will sprint from game back on to growth from then on.
The comments and observations expressed herein do not necessarily reflect the opinions of DrBicuspid.com, nor should they be construed as an endorsement or admonishment of any particular idea, vendor, or organization.