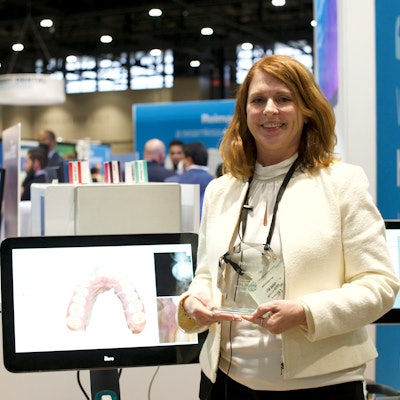 Align Technology received the DrBicuspid.com Cuspies award for Best New Imaging or CAD/CAM Product for its iTero Element 5D Plus series at the 2022 Chicago Dental Society Midwinter Meeting, which was held February 24-26 at the McCormick Place convention center.
Just one year ago, Align Technology debuted its iTero Element Plus series. The system features all the capabilities of other iTero Element products but boasts faster processing times and advanced visualization abilities.
The iTero Element Plus series comes in both cart and mobile configurations. It is designed for greater efficiency, including 20% less waiting time for scans to process and a fully integrated 3D intraoral camera. Other features include higher brightness and near-infrared imaging technology for detecting interproximal caries.
"Align Technology is honored to be awarded the Best New Imaging or CAD/CAM Product Cuspies for the iTero Element 5D Plus imaging system," said Yuval Shaked, senior vice president and managing director, iTero. "The award is a reflection of our commitment to develop innovative solutions to help doctors transform lives by improving a patient's journey to a healthy, beautiful smile. We are proud that the iTero Element 5D Plus imaging system provides dental practices with the latest in imaging technology, cutting-edge enhanced chairside visualizations, and applications that can drive practice growth and treatment acceptance."