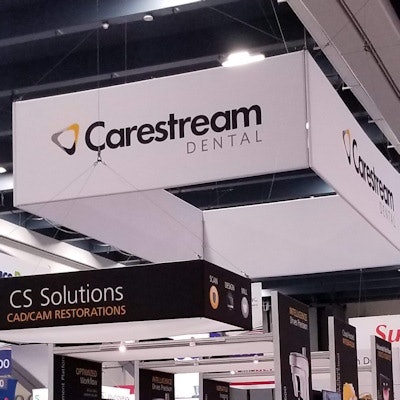 Carestream Dental intends to defend itself against patent infringement claims recently filed by competitor 3Shape. In a press release, Carestream claimed 3Shape's lawsuit over certain intraoral dental scanners is without merit.
Earlier this month, 3Shape filed a complaint in the U.S. District Court for the Western District of Texas seeking monetary damages as well as injunctive relief. 3Shape asserts that Carestream intraoral scanners -- namely, its CS 3700 and CS 3800 models -- infringe a 3Shape patent relating to tooth color shade measurement. It also claims that the CS 3800 model infringes 3Shape patents covering wireless scanning technology.
Carestream said the company's policy is not to discuss pending litigation but that it will keep selling to and serving scanner customers. It also pointed to its history as a dental imaging company, noting the firm has been selling dental scanners since 2013.