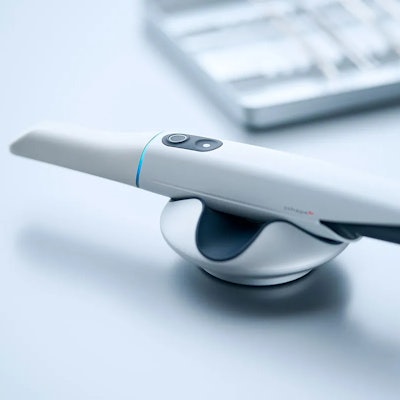 3Shape has launched an updated version of its intraoral scanner, the Trios 5 Wireless.
The scanner has been redesigned to be more compact and hygienically optimized. The Trios 5 Wireless features ScanAssist intelligent alignment technology, which minimizes misalignment and distortion in 3D models, the company said.
In addition, the scanner has an LED ring and haptic sensory feedback to guide dentists while they scan so that digital impressions can be taken faster and more smoothly. The scanner also features a closed autoclavable scanner tip protected by scratch-free sapphire glass and ultrathin, snug, and near-invisible single-use sleeves to cover the scanner body and minimize the risk of cross-contamination.

In all, the Trios 5 Wireless includes over 50 improvements in ease of use and design, the company said.