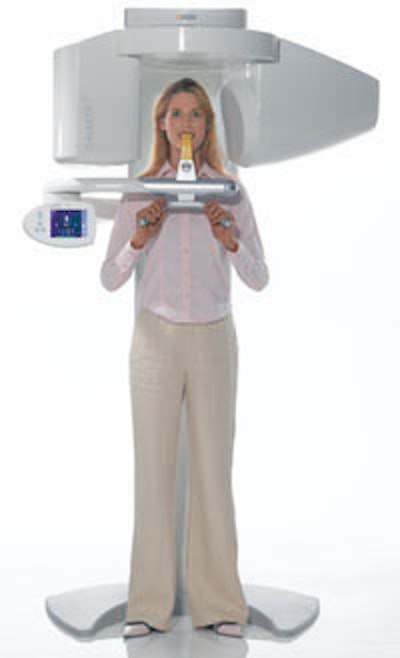 They're not cheap. They're not always easy to use. But buying a digital panoramic x-ray machine may be your best investment since graduating from dental school.
That's according to Arizona radiology consultant Dale Miles, D.D.S., M.S., former professor of oral and maxillofacial radiology at the Arizona School of Dentistry and Oral Health. He argues that the machines offer invaluable information for a wide range of diagnostic and planning purposes -- and a quick return on the investment. So if you don't have a digital one, you may be hurting your patients and depriving your pocketbook.
Yet it's not obvious what to purchase. In this article -- the first of a two-part series -- we'll guide you through the marketplace.
Panoramic x-rays come in handy -- in fact, you might say they're essential -- when dealing with missing teeth, condyles, reconstructions, third molar impactions, TMJ views, and a variety of other common procedures. And the new digital versions can make you more money per exposure.
"If you go digital, you can change a lot of things in your practice, like getting rid of the darkroom and producing higher-quality, more diagnostically useful images," said Dr. Miles at a recent ADA-sponsored seminar.
The digital images also take less time to produce, Dr. Miles said. He cited a Kodak study which found that the typical full-mouth film x-ray takes 45 minutes for prep, imaging, developing, and reading. A digital pan and bitewings take 19 minutes from prep to reading. That 26-minute per patient difference can have a noticeable impact on office operations.
So he figures the typical digital pan pays $75 versus $18 to $46 for a single intraoral film. At four pans per day, four days a week, 44 weeks a year, digital pans produce $52,800 in annual revenue.
"There is nothing else in your office with that kind of margin," Dr. Miles said. "And you need radiographic information for each clinical decision you make in your office. I can guarantee that you can justify four pans a day. And remember, you're not going to write a check for a digital pan machine. You're going to lease it over three to five years. You are going to start making money in month three."
That could be a pessimistic projection. Digital pan units run anywhere from $10,000 to nearly $100,000, Allan Farman, Ph.D., M.B.A., D.Sc., professor of radiology and imaging science at the University of Louisville School of Dentistry, told DrBicuspid.com. He called the decision to go digital a no-brainer.
How much to spend
But Dr. Farman also had a caveat: You get what you pay for in terms of features and automation in digital pan machines. All of the units produce diagnostically useful images, but some offer significantly more options -- the Planmeca ProMax, for example, has a built-in upgrade capability to cone-beam volumetric tomography.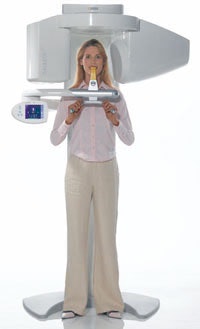 At the same time, some cone-beam CT scanners, including Kodak Dental Imaging and E-Woo/Vatech now come with panoramic capability. J. Morita makes a similar system that is not yet approved by the U.S. FDA. These machines cost around $100,000, but if you think 3D images are important in the future of your practice, you may find the money well spent.
"There is not a bad pan machine out there," Dr. Miles said. "Some are bigger than others, some have different footprints, some have more programs."
At the lower end of the price scale are units from Panoramic, which keeps costs down using direct sales and part-time sales reps. Machines have more mechanical parts than more expensive units.
At the upper end of the scale are units from Sirona and Instrumentarium Dental. The higher price brings computer-controlled movement rather than mechanical controllers, somewhat higher image resolution, and a selection of programs that can vary the size of the focal trough.
Other factors that affect price include upgrades from existing analog pan machines to digital sensors, trade-in values on existing equipment, built-in upgrade paths for future technology, and your own bargaining power with distributors.
Not every dentist needs every feature, Dr. Farman noted. A practice that treats primarily adult patients may use only one program of a dozen that are built into the top-of-the-line machine. Practices with a significant population of older patients may need a machine that allows imaging while seated. Practices with limited space may be constrained about the machine footprint. Practices with physically large patients may be equally concerned about getting a machine large enough to accommodate their size.
"Buy based on your own practice needs," Dr. Farman advised. "You will be reimbursed about the same, regardless of the machine you invest in, and you will get good, high-quality radiograms from all of them. If you are going to spend the money on a more expensive machine, you need to make sure it is justified by your client population."
All the panoramic scanners on the market work reasonably well. But not all panoramic x-rays are useful. In the second installment of this two-part series, we'll explore the human side to producing the images you need.