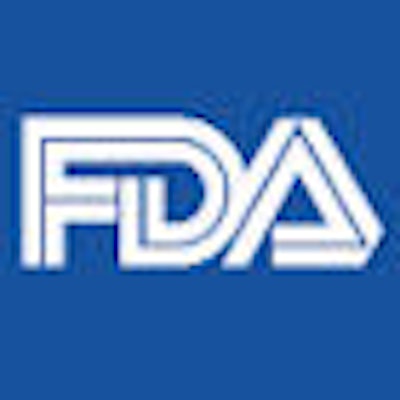 The U.S Food and Drug Administration (FDA) is warning dental and veterinary professionals not to purchase or use certain potentially unsafe handheld dental x-ray units that are sold online by manufacturers outside the U.S. and directly shipped to U.S. customers.
The FDA is concerned that these devices may not be safe or effective and could expose users and patients to unnecessary and potentially harmful x-rays. The units have not been reviewed by the FDA and do not meet FDA radiation safety requirements, the agency noted in a press release issued February 10.
The Washington State Department of Health alerted the FDA after tests on a device purchased online revealed it did not comply with x-ray performance standards.
As a result, the FDA is investigating the extent of the problem and is notifying state regulatory authorities, dental professional organizations, and other health organizations about the safety risks. To date, no adverse events have been reported.
A handheld dental x-ray unit is a small, portable device that is intended for dental x-ray examinations. Use of these devices requires a prescription from a licensed practitioner, the FDA noted.
All units that have been cleared by the FDA bear a permanent certification label/tag, a warning label, and an identification (ID) label/tag on the unit.
The certification label should state "This product complies with 21 CFR 1020.30 - 1020.31," "This product complies with 21 CFR Subchapter J," or other similar language.
The warning label must be on the x-ray panel of the unit and state these exact words: "This x-ray unit may be dangerous to patient and operator unless safe exposure factors, operating instructions and maintenance schedules are observed."
The ID label must contain the following:
The full name and address of the manufacturer of the unit
The place of manufacture
The month and year of manufacture
"Healthcare professionals using these devices should verify they are purchasing and using those that have been reviewed and tested to meet FDA's standards," said Steve Silverman, director of the Office of Compliance in the FDA's Center for Devices and Radiological Health.
To ensure this, users should take the following steps:
Verify the presence of required labels on the device.
Ask vendors whether the device has been reviewed and cleared by the FDA.
Access the FDA Medical Device Approvals and Clearances searchable database to verify that the x-ray unit has been cleared by the FDA.
Contact their state regulatory agency if they become aware of a device that may be hazardous or does not meet the FDA's requirements.