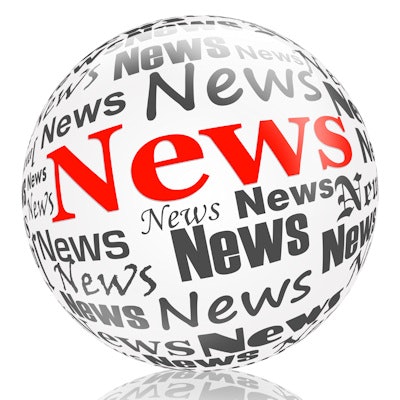 California has become the first state in the U.S. to pass a law that aims to better protect patients who undergo direct-to-consumer (DTC) orthodontic treatments, such as those offered by SmileDirectClub, by requiring x-rays and more before moving ahead with care.
On October 13, Gov. Gavin Newsom signed sunset bill AB 1519 into law, requiring dentists that provide orthodontics adhere to basic, accepted standards of care by reviewing recent patient x-rays before moving teeth. Clinicians also must provide the full names and license numbers of treating dentists to patients.
Finally, it allows patients to submit complaints to the Dental Board of California even if they have signed nondisclosure or arbitration agreements. The law takes effect on January 1, 2020.
SmileDirectClub said in a statement that the changes create arbitrary barriers to technological innovation, noting that no clinical studies or guidelines affirm the mandatory radiography or other equivalent bone imaging requirements outlined in the law.
"Simply put, this bill represents the dental lobby's thinly veiled attempt to protect traditional dentistry at the expense of Californians," the company stated.
The California Dental Association, which has advocated for the changes, said in a statement that the law was needed to protect patients from potential serious harm. Moving teeth without adequate diagnostic information can loosen or crack teeth, cause gums to recede, and cause teeth to fall out.
"AB 1519 ensures that telehealth advancements continue to develop in a thoughtful way that puts patient safety first and is as effective as in-person treatment," according to the association.
Both SmileDirectClub and Newsom criticized the way the new regulations came together. The sunset bill was intended to reauthorize the state dental board to monitor and regulate dental services in the state through January 1, 2024.
Sunset bills are used to amend passages of existing laws. Typically, this approach is often reserved for emergency policy changes or ones that may not require as much feedback from stakeholders.
"I will not look favorably upon any future regulatory sunset bills that include these provisions," Newsom said in a statement.
SmileDirectClub appreciated the criticism, accusing lawmakers of trying to quickly push through the changes. The company stated that the bill will not prevent it from continuing to operate in California, but the legislation will create "unnecessary hurdles and costs" to Californians who need care but struggle to afford it.
"Nothing in AB 1519 requires SmileDirectClub to cease or modify its operations, and nothing regarding teledentistry in this legislation can take effect until the board has given all stakeholders the opportunity to submit public comment and debate the merits of any proposed rules with clinically based data -- as the governor has requested in his signing statement," company stated.
SmileDirectClub promises to reach its partners in the field to coordinate efforts so that a positive outcome for the industry and California consumers can evolve.
SmileDirectClub and similar businesses have been embroiled in controversy from the start. The American Dental Association, local associations, and dental professionals have railed against the businesses, saying they are unsafe and not properly regulated. The company has responded with antitrust allegations, including actions in Georgia and Alabama.