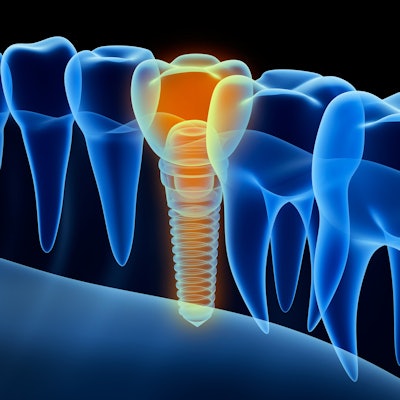 Dental implant manufacturer DIO USA finalized a deal to supply Patterson Dental with its DIOnavi implant system.
The DIOnavi system simplifies dental implant procedures while delivering clinical outcomes that are more comfortable for the patient and less stressful for the doctor, according to the company. The system is a "case-in-a-box" kit that contains everything needed for surgery, including step-by-step drilling protocols and a customized video simulation of surgery.
Patients can experience reduced clinical stress and increased comfort, since procedures can be performed without the need for surgical incisions or sutures, DIO said. To date, there have been 600,000 successful cases completed with the DIOnavi system, the company added.
DIO's products are now available through Patterson Dental branches and online at www.pattersondental.com.