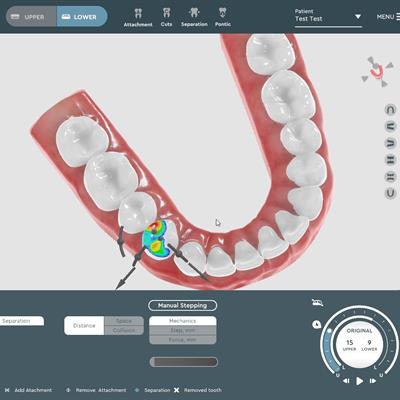 The U.S. Food and Drug Administration (FDA) has granted 510(k) clearance to SoftSmile's Vision artificial intelligence (AI)-based orthodontic software.
The FDA clearance allows SoftSmile to start marketing Vision as a standalone application, the company said.
Vision allows clinicians to create aligner treatment plans in-house and then further develop them using 3D printing. With this technology, clinicians can avoid the use of third-party designers and manufacturers.
Features include an automated segmentation capability, intuitive and comprehensive staging, and a distributed management system, according to SoftSmile.