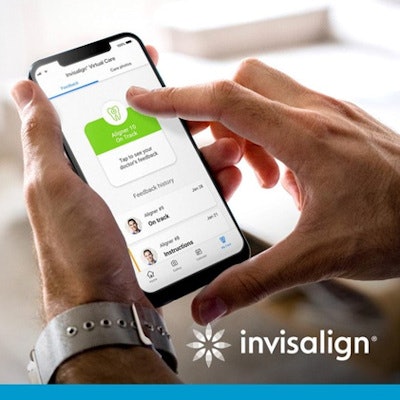 Align Technology is introducing Invisalign Virtual Care AI, a remote monitoring software solution with artificial intelligence (AI)-assisted capabilities that aims to streamline workflows for doctors and their staff.
The software includes features such as patient enrollment, setup, and review directly on the Invisalign Doctor Site without the need to use separate standalone solutions. Invisalign Virtual Care AI can also assist doctors by monitoring treatment progress based on preapproved clinical settings and AI-assisted algorithms for automatic assessment calibrated to each doctor's ClinCheck treatment features, Align said.
The company also highlighted the software's AI-assisted automated notifications, based on doctor settings, which guide patients to either advance to the next aligner stage if their treatment is tracking well, to stay in their current stage for longer, or to contact their doctor if their treatment is not tracking.