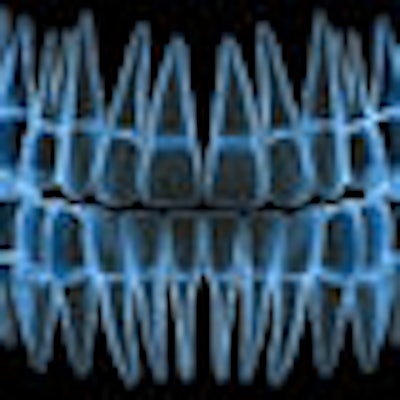 Most days, Stuart Alexander, D.M.D., can be found at his New Jersey practice, doing what any other dentist does. But when disaster strikes he closes the office, packs a bag, and heads out to perform the difficult task of identifying victim remains.
Dr. Alexander is a member of the Disaster Mortuary Operational Response Team (DMORT), a federal-level response team part of the National Disaster Medical System (NDMS) that provides mortuary assistance after a mass fatality incident such as 9/11 or Hurricane Katrina.
His main role in the wake of such an event is to function as a forensic dentist, identifying victims using dental information.
"It's very rewarding because it is part of the greater good."
Dr. Alexander joined the team in 1999. In 2001, a few hours after the 9/11 attacks, he got his first assignment: two weeks at Ground Zero. Since then Dr. Alexander has been deployed to numerous other disaster sites, including Hurricane Katrina and American Airlines Flight 587, which crashed in New York just months after 9/11.
DMORT members must meet certain requirements and participate in regular training sessions to ensure that they are well-prepared to meet the often difficult environments they encounter (see sidebar below). Forensic dentists or general dentists who want to join DMORT must maintain an active license and obtain federal clearance, which requires successfully passing a background investigation.
"There can be psychological stress during missions since we are dealing with natural disasters and acts of international terrorism," Dr. Alexander said. "The yearly training really prepares you for the high pressure and dangerous environment."
DMORT dentists are trained to identify victims by comparing postmortem dental structures to information provided by the dentist who treated the individual while they were alive (antemortem records). They examine, chart, and x-ray the victim's dental structures, then acquire the most current antemortem information. They then transcribe the antemortem dental records to a common format, usually the Universal system of nomenclature in the U.S., and compare the two, looking for similarities.
"In addition to dental treatment comparisons (restorations, root canals, crowns, bridges, implants, etc.), a dentist has a keen knowledge of the pathologies of the oral structures and may observe anomalies (unusual artifacts) that may help in providing information about the victim's identity, such as severely curved roots, calcifications within the teeth or oral structures (cementomas, dens in dente, enamel pearls), or large spaces between teeth (diastema), as well as rotations and angulations of the teeth," DMORT officials stated in an e-mail interview with DrBicuspid.com.
Interested in joining DMORT?
Generally, a DMORT dentist should have a background in dental identification through affiliation; a history of service with a local, county, or state medical examiner or coroner; and a keen interest in the field of forensic dentistry. DMORT also recommends formal training courses in forensic dentistry, such as the Armed Forces Institute of Pathology's Forensic Dentistry course.
Usually, DMORT calls on members to respond about once every two years, but they must remain ready for a mission at any time. A normal deployment period for DMORT personnel is two weeks. However, personnel are not required to deploy if they are called upon; instead, they are asked about their availability before being placed on a roster.
"When activated, you become an intermittent federal employee, eligible for salary, reimbursement of travel expenses, and workers compensation coverage," according to DMORT officials. "The daily schedule is usually a 12-hour shift. The conditions can be far from what is found in a typical dental office, with extreme temperatures and less-than-ideal living conditions."
To learn how to join the NDMS, click here or visit the DMORT Web site.
Dental identification is cost-effective, scientifically accepted, and can be done relatively quickly, they added. Also, since teeth and dental restorations resist high-speed impact, fire, and decomposition, it makes forensic dental comparisons a valuable tool.
"Dental identification is useful because it is quick and inexpensive compared to other methods like DNA analysis," Dr. Alexander explained. "We don't need a lot of specialized equipment. We do it right there."
Digital equipment and handheld devices have made things much easier in recent times.
"If someone is in a precarious position, you can take an x-ray right on the field," Dr. Alexander said.
The DMORT holds his special expertise in high regard.
"The role of the forensic dentist as part of the overall DMORT mission cannot be understated. The dentists provide a valuable service in the respectful and compassionate identification and ultimate return of the victim's remains to the family and loved ones," the DMORT officials said. "Historically, dentists on DMORT have exceptional skills and talents and can function well within a team environment, often under austere and unpleasant conditions."
So what about the practice that gets left behind? Dr. Alexander said supportive patients and helpful colleagues are invaluable.
"Unfortunately, I am a solo practitioner and when I leave, I am walking away from my patients," he said. "My patients have been very supportive and understanding, and so have the general dentists that have covered for me and taken dental emergencies while I am away."
And what keeps him motivated each time DMORT calls, knowing that he is about to embark on another difficult journey?
"It gives me an opportunity to do something outside the scope of dentistry," he said. "You bring somebody who has been through such a tragedy some type of closure by identifying a loved one. It's very rewarding because it is part of the greater good."